Piker Braided Reel Line is tough and durable with reliably high knot strength. It is ideal for lure fishing, deadbaiting and all predator fishing applications.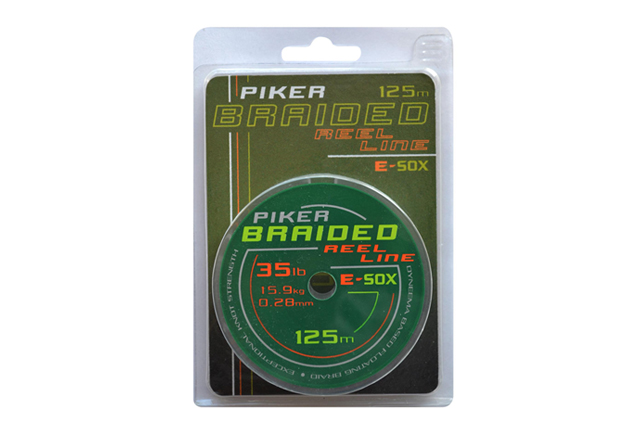 It has been woven into a tight round section and is not inclined to loosen up or fluff up. It floats well for drifter fishing but will also cut under the surface easily. Like all Dyneema-based braids, it tends to lose its colour in use but not its exceptional strength.
To increase the useful life of this high-value reel line we recommend reversing it onto a spare spool after prolonged use. This effectively brings new, unused braid to the top and buries the material which has had the most wear to the bottom of the spool.