The Series 7 Ex-Strong Carp Match 3.3m landing net pole is great for general use and will easily handle larger carp.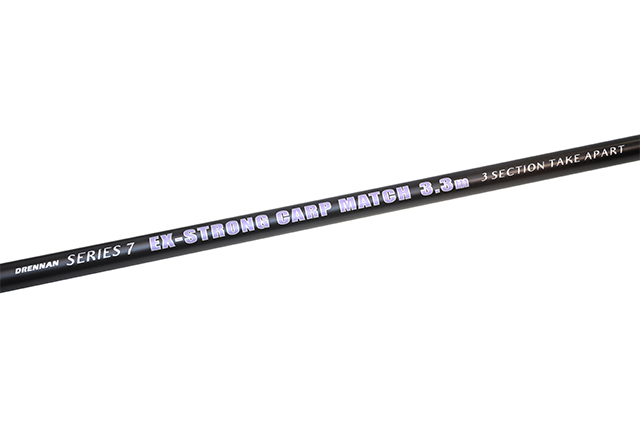 This three-section, take-apart handle features two threaded sections. This means you can use all three sections at the full 3.3m length or just the stronger, more rigid butt and middle sections at 2.2m.
Mounted in a reinforced section of carbon, both screw fittings are bonded and pinned in place for maximum strength and durability.