The Specialist Bait Buckets are lightweight and compact, designed with the specialist and pleasure angler in mind.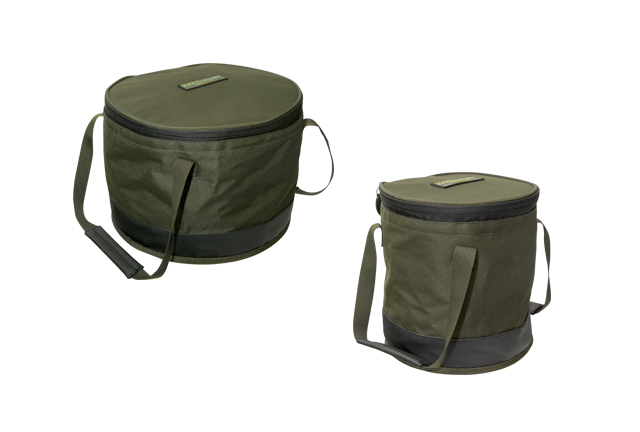 Made from the same tough and durable 600 denier fabric as the rest of the range. It features twin carry handles, reinforced base and removable waterproof inner lining making it perfect for groundbaits, pellets, boilies and even wet particles.
The Small Specialist Bait Bucket has a 7 litre capacity and is ideal for shorter sessions or for those anglers not needing to take large amounts of baits.
The Larger Specialist Bait Bucket has a 15 litre capacity and is perfect for anglers wanting to carry more bait for longer sessions.
The range:
Small - 7 Litre Capacity.
Large - 15 Litre Capacity.
Features:
Made from a tough and durable 600 Denier fabric
Twin carry handles
Reinforced base
Removable waterproof inner lining
Perfect for Groundbaits, Pellets and Boilies
Small Bait Bucket 20cm Ø, 20cm high
Large Bait Bucket 30cm Ø, 20cm high