Produced in a tough, wipe clean, waterproof material with a reinforced base. The small carryall holds two layers of DMS Visi Boxes without any waste of space.
When combined with the Drennan Visi Boxes the Small Carryall is ideal for transporting various tackle items like swim feeders in a tidy, organised and compact manor.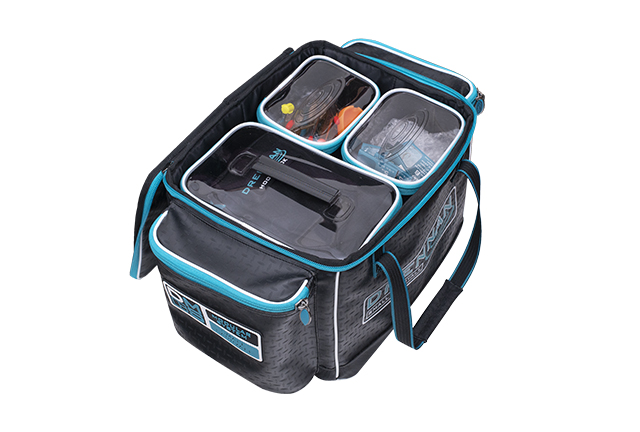 The Small carryall is full padded with padded carry handles.
Dimensions – Length 52cm (20 ½") x Width 30cm (11 ¾") x Depth 28cm (11")
DMS LUGGAGE | Match Fishing | Alan Scotthorne
Features:
Light and durable
Easy to clean and waterproof
Small model
Rigid reinforced base
Handy outside pockets
Holds two layers of DMS Visi Boxes without any waste of space.
Length 52cm (20 ½") x Width 30cm (11 ¾") x Depth 28cm (11")