Barbless Wide Gape Carp Hooks To Nylon feature a strong hook with a wide crystal bend, perfect for targeting carp. An extra-wide gape definitely helps hook more fish, especially as baits tend to sit down nicely in the flat, slightly square shaped bend. This hook has a short shank which can be largely hidden within the bait. The extra-wide gape of this hook pattern holds all big soft baits such as meat extremely well.
Hook Plate System
New Concept ultimately convenient 6" (15cm) – 8 individual pole hooks to nylon.  Stored flat and straight under slight tension without kinks in the mono so they present perfectly and fish perfectly. Precise whipping knots and consistent loops these new concept pole hooks to nylon can be used straight from the flat plates or stored in the matching Hook Book or Hook Box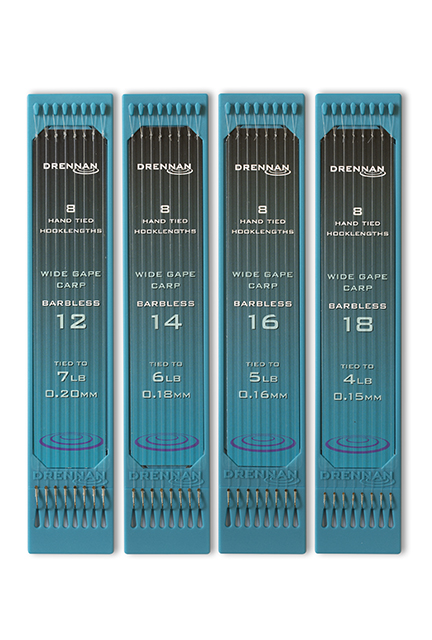 Hook Plate System – Precision-tied Hooklengths!