Barbless Carp Maggot hooks are a stronger version of the Silverfish Maggot pattern, and also finished in a red colour. The perfect pattern for fishing with red baits such as maggots. They have a medium/long shank, swept crystal bend and a chemically etched long needle point.
Hook Plate System
New Concept ultimately convenient 6" (15cm) – 8 individual pole hooks to nylon.  Stored flat and straight under slight tension without kinks in the mono so they present perfectly and fish perfectly. Precise whipping knots and consistent loops these new concept pole hooks to nylon can be used straight from the flat plates or stored in the matching Hook Book or Hook Box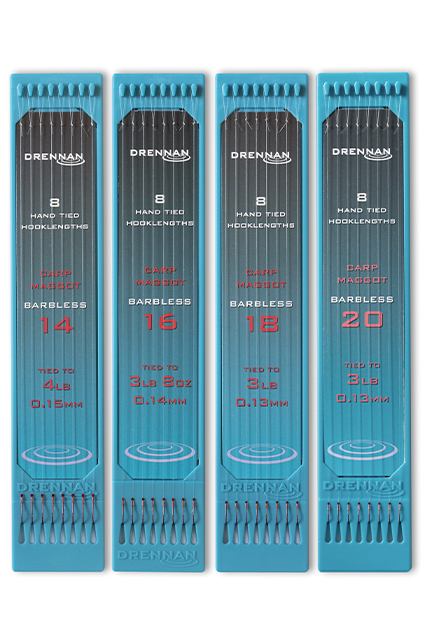 Hook Plate System – Precision-tied Hooklengths!