Boilie hooks are produced in medium gauge super high carbon wire which has been heavily forged for extra strength.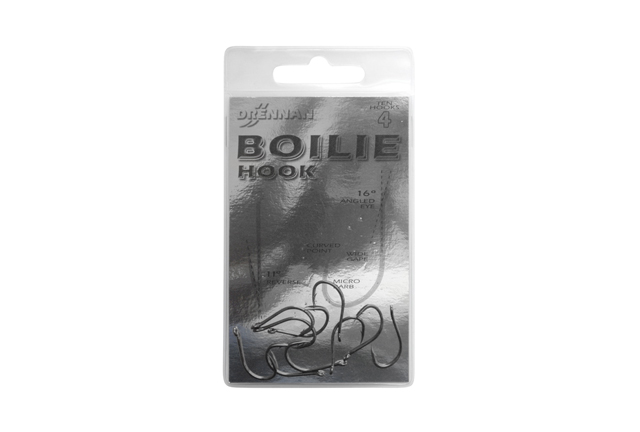 The shape will maximise hooking potential due to the low profile micro barb, 11 degree reversed bend and wide gape. The eye is offset at 16 degrees to bring the angle of pull into line with the curved point.
These hooks are available in a range of sizes to suit every diameter of boilie from 22mm down to mini boilies. The smaller sizes are also ideal for pellets, paste and a wide range of other baits.