Giant Wagglers are a clear, straight float with a thicker tip for better visibility and buoyancy.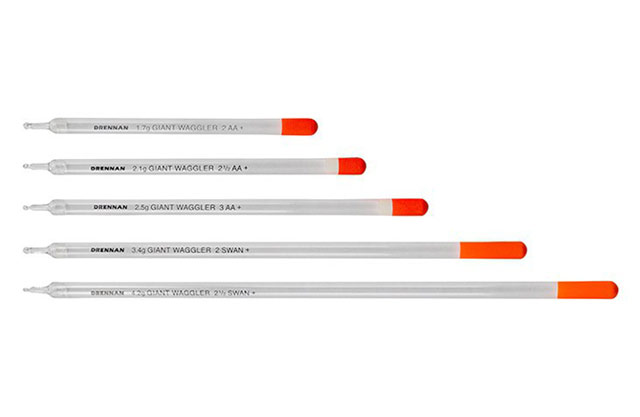 Giant Wagglers are just as buoyant as peacock quill, consistent, accurate, cast well and fish well.
As with all wagglers, they are designed to be attached bottom-end only. These floats are unloaded and available in five different sizes.
The Range:
No1: 2AA+ (1.7g)
No2: 2.5AA+ (2.1g)
No3: 3AA+ (2.5g)
No4: 2Swan+ (3.4g)
No5: 2.5Swan+ (4.2g)
Features:
Unobtrusive
Perfect for clear or shallow venues