The Carp 3 is a strong and rugged pole float with an extra-thick Glow Tip.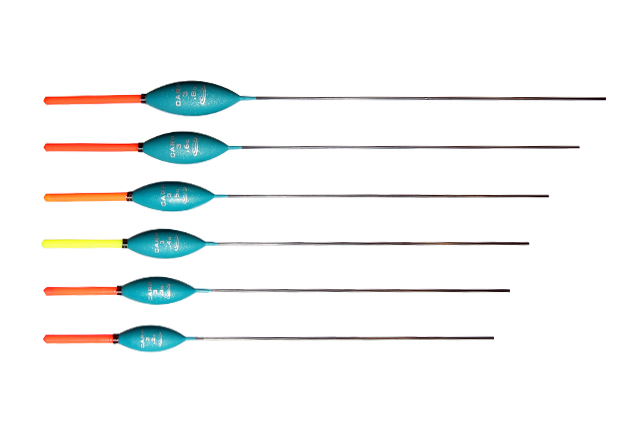 At 2.4mm, the hollow bristle is the thickest and most buoyant of all the Drennan Carp and AS floats currently available. This makes it perfect for big fish, large hook baits, turbulent conditions and any situation where extra visibility and buoyancy are needed.
As with all Drennan Carp and AS floats, the high-grade balsa body is machine turned in our own factories and coated with a very special and super-tough acrylic paint. This creates an impressively hardwearing 'shell' that is much more resistant to damage.
Also included are the unique black stainless steel spring eyes, which are smaller and neater than the majority of pole float eyes on the market and double wound so the line cannot get pinched or trapped.
The oval body shape helps with stability and offers just enough of a 'shoulder' should you wish to hold the float steady against any tow or drift. This float is certainly not just for carp and commercials, either, as it is sure to find equal favour with anglers wanting to present bigger baits on canals and rivers.
The Range:
0.2g
0.3g
0.4g
0.5g
0.6g
0.8g
1g
Features:
Highly buoyant balsa body
Super-tough acrylic paint finishBlack stainless steel spring eye
Durable 0.9mm carbon stem 2.4mm hollow
Glow Tip Red, orange and yellow tips
Tips strengthened with a spigot
Concentric construction