The AS7 has been designed and constructed with the expert input of five times World Champion Alan Scotthorne!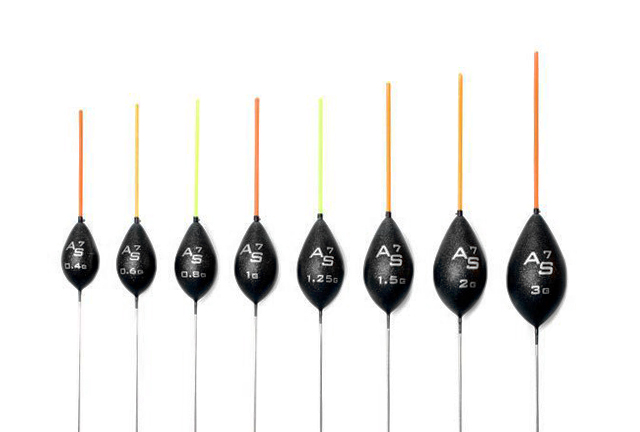 The latest float in the award winning AS series offers a perfect blend of strength and finesse. The versatile body shape is equally suited to lakes, rivers and canals and offers great control.
A fine 1mm to 1.25mm fibreglass antenna features our special Glow Tip paint finish, which radiates brightly in all light conditions. It will register the shyest of bites and works particularly well with hook baits such as maggots, pinkies, casters, bread punch and bloodworm.
These floats are constructed in our own factories using high-grade balsa for maximum buoyancy and coated with our unique, extra-strong, acrylic paint finish for maximum durability. As with the rest of the series, the AS7 is fitted with one of our unique black, stainless steel, spring eyes. It also boasts a sturdy stainless steel stem for exceptional stability.
The Range:
0.4g
0.6g
0.8g
1g
1.25g
1.5g
2g
3g
Features:
Designed in conjunction with five times World Champion Alan Scotthorne
Highly buoyant balsa body
Super-tough acrylic paint finish
Black stainless steel spring eye
0.4g to 1g have 0.6mm stainless steel stem
1.25g to 3g have 0.7mm stainless steel stem
0.4g to 0.8g have 1mm tip
1g to 3g have 1.25mm tip
Fibreglass Glow Tips
Red, orange and yellow tips
Concentric construction
Hand built and assembled in Drennan's own factories