The Drennan AS Pencil Floats are designed in conjunction with 5x world champion Alan Scotthorne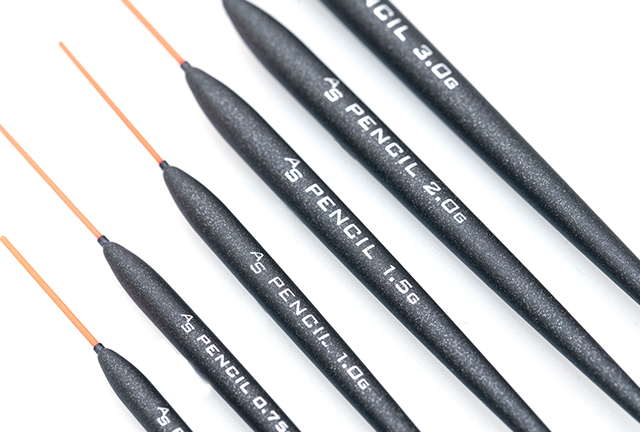 The 2nd Pencil style float in the AS Range.
Longer, slimmer and more sensitive than the AS 5, the AS Pencil is versatile float that performs equally well on all Rivers, Still waters and Commercials
It's perfectly balanced and elongated body shape cuts through the water resulting in more positive and exaggerated bites.
The AS Pencil can be fished with a short or long line on the Pole, or for fishing to hand on the whip.
The floats feature Drennan's unique extra tough paint finish and a stainless steel wire side eye that is securely bonded into the Balsa float body
---
The Range:
Features:
Drennan's unique extra tough paint finish
Stainless steel wire side eye
Interchangeable tips
Solid plastic 1mm tips compatible with 0.5g, 0.75g and 1g.
Solid plastic 1.25mm tips compatible with 1.5g, 2g and 3g.
Super sensitive