Drennan Polar Eyes Sunglasses are our latest full-frame, sports eyewear. The lightweight matt black frame features hinged temples, tastefully tipped with aqua on both the nose pad and arms.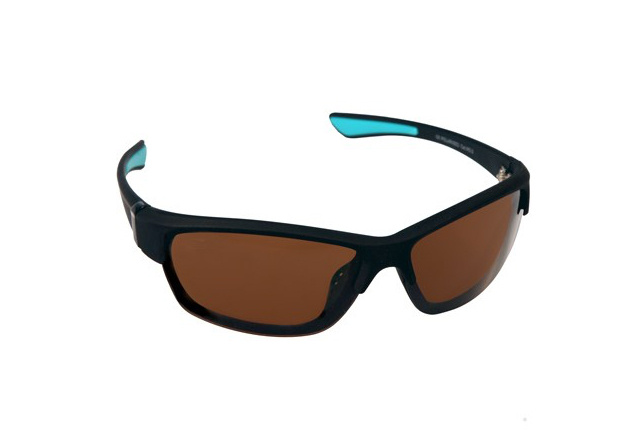 The amber polarising lenses are designed to block out harmful UVA and UVB rays and have a CE Category 3 rating. This is a dark tint that is ideal for strong sunlight and reducing surface glare.
Each pair of Polar Eyes Sunglasses also comes with a very handy, detachable sports strap made from elasticated Neoprene.
These stylish and practical sunglasses also come supplied in a modern zip-up EVA case complete with anti-static cleaning cloth.