A new 2019 design of the Drennan Performance T-Shirt.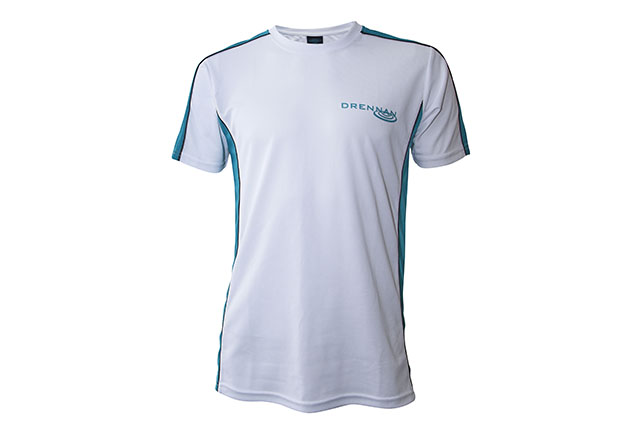 Made in the same performance fabric as the original, this new t-shirt has an up to date Drennan colour scheme. The fabric is genuinely light and soft and absorbs sweat whilst drying fast to keep you cool.
Now in white and aqua, this should help keep you even cooler on the hottest days whilst being a fantastic under layer in the colder months.
Features:
White & aqua colour scheme
Breathable and comfortable
Performance fabric
100% polyester
Lightweight
Extremely soft
Small
Medium
Large
XL
2XL
3XL
4XL