The biggest chub of the season at 7lb 15oz has fallen to specimen angler Phil Mapp who enjoyed a remarkable week on the Great Ouse – breaking his PB twice in five days.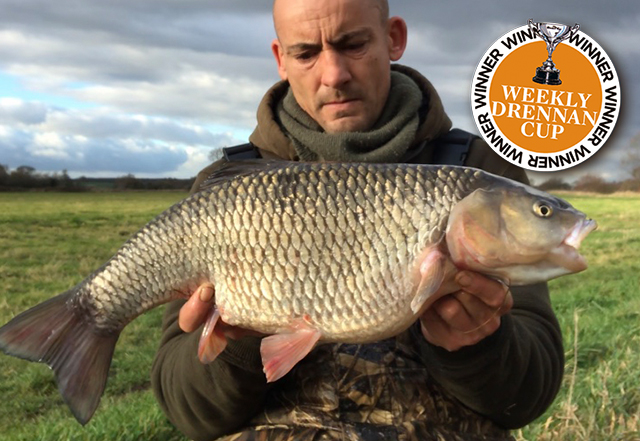 Phil's unforgettable week started with a 7lb 13oz chevin caught on bread flake from the Great Linford Lakes stretch of the Ouse. Speaking to Angling Times just after the capture Phil said: "It's a fish of a lifetime, however, I think I know of a different stretch that is holding an 8lb-plus fish, so who knows what the future holds."
The decision to move stretches paid off in spectacular fashion as the first session on the new water delivered another personal best and the biggest reported chub caught by design this season at 7lb 15oz.
"After about 35 minutes in the first swim the tip went round very slowly almost like debris had caught my line, I decided to strike, then it just felt solid out in the crease. Fifteen minutes later she slid over the rim of my net and then I realised why the fish was so heavy, I could see a fat belly in the bottom of the mesh which was an amazing sight to see" he said.
Phil's Ouse monster was caught on simple traditional leger tactics with a 6lb Maxima mainline tied direct to a size 4 Kamazan B983 hook and a lobworm hookbait.