Drennan Bordon angler, Peter Kay reflects on the annual Burt Baits Stafford Moor Silvers Festival.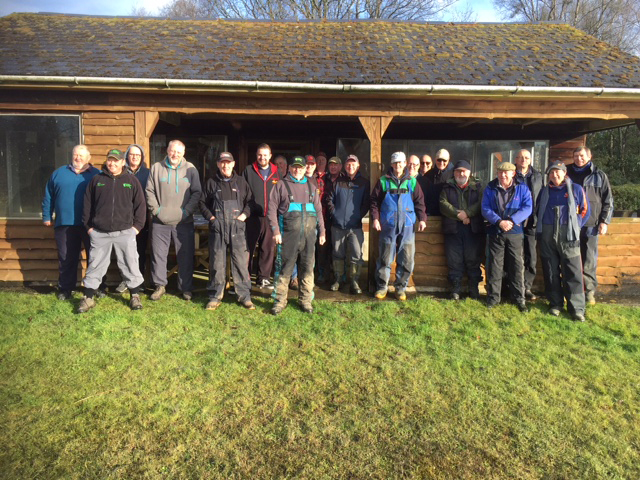 On the practice day, all the lakes were still partially frozen due to the recent cold snap but there were enough swims that were ice-free to facilitate us all. I drew peg 4 on Tanners, which if I'm honest didn't fill me with much anticipation.
We fished until 4.00pm and at 3.30pm everybody on my side of the lake was still blanking. Thankfully, they finally turned up just before the end and I managed to put together 2lb 12oz.
One thing I did note was that when they did decide to feed it was a bite a bung. With the weather hopefully improving, positive feeding was going to be employed during the festival.
---
Day 1
On day one, I drew peg 9 on Pines Lake. This is usually a good skimmer peg and it was certainly no different today. Five skimmers in as many casts at the start. I caught most of my fish by swapping between lines at 14.5m and 16m, left and right throughout the match. By the end of the match, I weighed 14lb 9oz, which was enough for a section win.
---
Day 2
Before the draw, I had stated that I had never drawn peg 18 on Woodpecker Lake and how I fancied it. To my disbelief, I somehow managed to draw peg 18 on Woodpecker! Deep joy, or so I thought.
When I got around to my peg, I was greeted with a sheet of ice,  so in went the icebreaker. At the halfway stage I was struggling so I decided to swap over and concentrate on a 6-7m caster line, as I was sure this was the only way I was going to get back in the match. Luckily I stated catching proper roach with the odd skimmer. I also managed to hook five carp, on the short line which sadly do not count.I ended the match with 14lb 13oz for third in the section, much better than I initially thought.
---
Day 3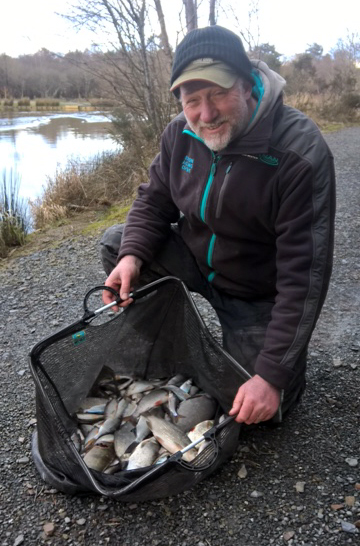 On the third morning, I drew peg 13 on Pines. Not exactly where I would have wanted to have drawn as this had produced very little over the last few days.
On this festival in previous years, I have always had three good days and one blow out which has cost me potentially winning.
I fished the peg similar to how I would approach a hard clear canal. Feeding very little and swapping different rigs over several different lines. In the end, I weighed in 7lb 12oz for third in the section. Not what I was looking for but with just 3lb caught either side of me, my approach had proved to be a good decision.
---
Day 4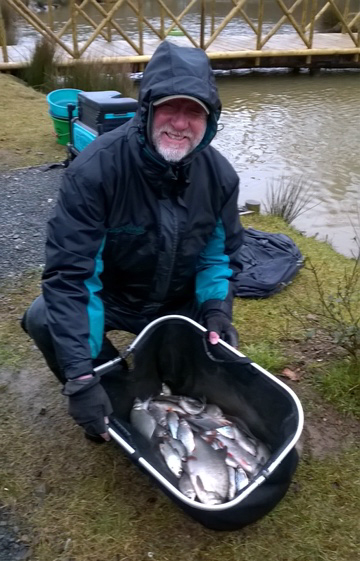 On day four, I drew on Pines again, this time on peg 5. Apart from winning the match on the practice day, this peg had not fished well all week.
I chose to feed a positive line to my right in the open water and across to the mud with a light strung out 4 x 12 rig, kinder potting four maggots at a time. This resulted in three 12oz skimmers early on and then nothing else for a long time. It took some time to get the line going again but by the end of the match, it was flying. I weighed in 12lb 6oz, just enough for the section win. My catch of mainly quality roach with some carrisso's thrown in.
---
Final Results
Going into the last day anyone in the top 12 could have won. Mick Powell with whom I was sharing a lodge with had two lovely days on Tanners, winning the match both days with 23lb and 28lb. Thankfully my performance on the last day was enough to help me win the festival!
I'm already looking forward to next year on this super venue run by owners and fishery managers Jo and Paul.
1st: Peter Kay – 28pts
2nd: Terry Golding – 26pts
3rd: Frank Littlewood – 26pts (lower weight)
4th: Brain Wallin – 24pts
5th: Ray Wood – 23pts
6th: Gary McClair – 23pts (lower weight)