It took just 2 bites after first light for Pete Cranstoun to produce this lovely brace of chub weighing in at 7lb 10oz and 7lb 15oz.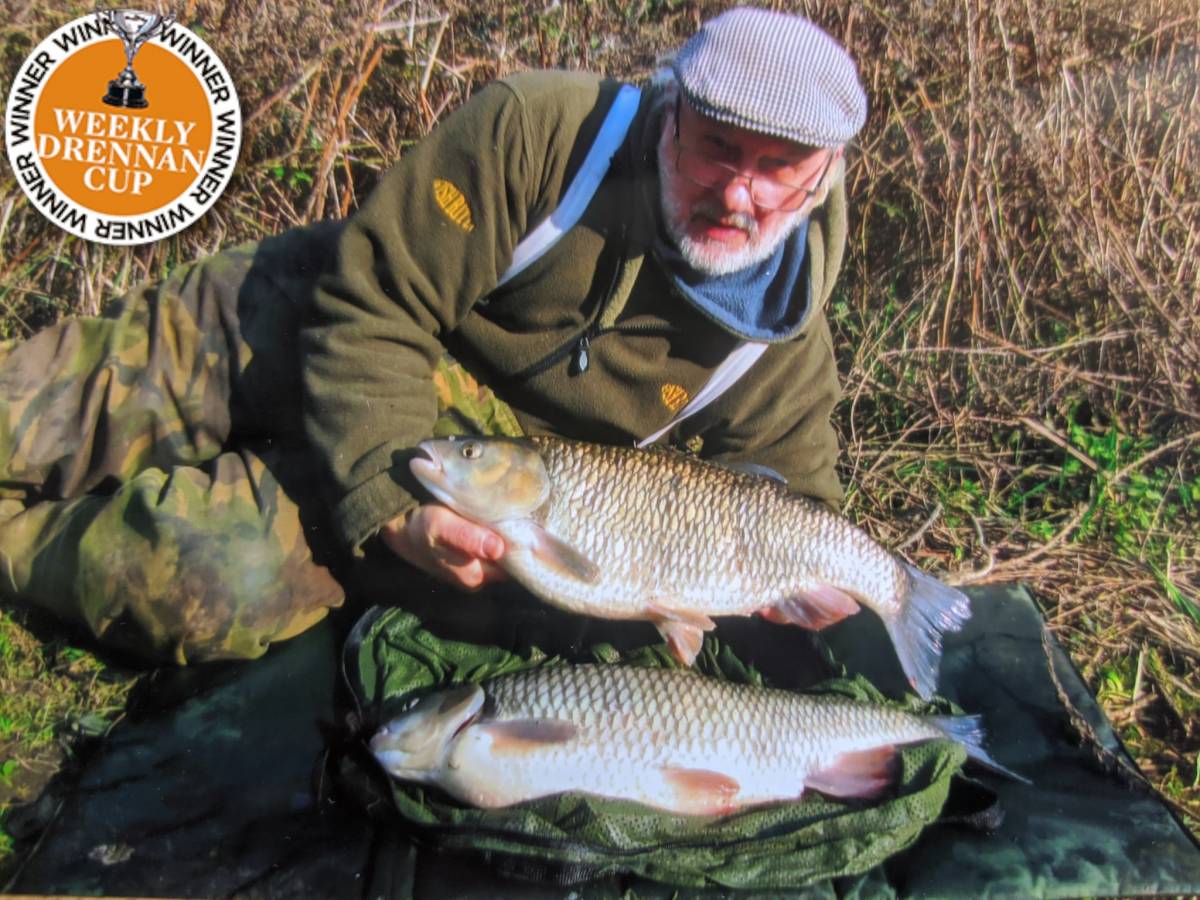 He told us "I was fishing upstream to a prebaited spot behind a fallen tree on a southern river using using link-legered caster hookbaits, presented over several baitdroppers full of hookbait samples and hemp. Because I was upstreaming, I was only using 4lb mainline and a size 16 hook, and the bites were both dropbacks that came on consecutive casts.
I wouldn't use such light line if I was fishing downstream to a feature, but you can get away with it when fishing from below and after setting the hook it was just a case of keeping a tight line on the fish to keep them clear of trouble. Although I've caught chub to 8lb 5oz in the past, this is my best-ever brace, and I'd like to dedicate the catch to my dearly departed friends Bob Buteaux and Len Arbery, who both passed away last year." Pete is no stranger to big chub and has now landed 17 chub over 7lb in his long specimen fishing career.