Tackle shop owner Paul Nixon finds a giant feeding a gallon of maggots and hemp!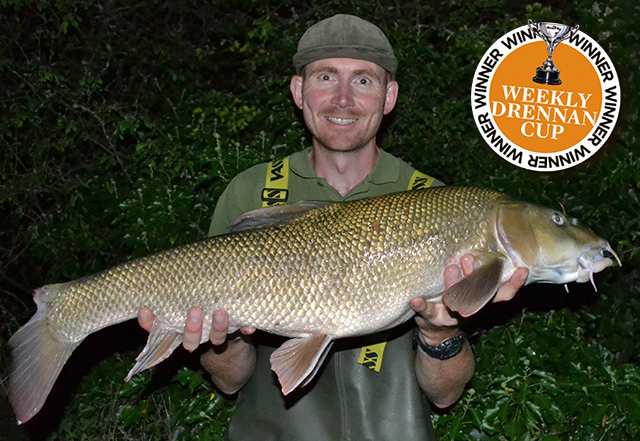 One of the biggest barbel of the season has been landed at a colossal 16lb 2oz, from a stretch of the Warwickshire Avon in Bedworth.
The impressive specimen fell to 'Hooked on Carp' Tackle Shop owner Paul Nixon who was fishing an evening session on the Anchor Meadows day ticket stretch of the river after work.
Paul's new personal best was accompanied by three other fish between 6-9lb and was the result of a heavy baiting strategy, which saw him introduce a gallon of maggots and a gallon of hemp to the swim.
The tackle shop boss told Angling Times: "I usually fish the river for barbel after work on a Sunday night until the Monday morning.
"This is the highlight of what has already been a great season, the river is in such good form. Last session I took a catch of 12 barbel and 20 chub in just a day's sitting.
"Turns out my 20th barbel of the season is a new personal best and I still haven't got over it yet!"
The Avon giant fell to 10 maggots presented on a size 10 hook, this was tied to 12lb line, with a 3oz gripper anchoring the rig in position.