This year's Ben Randall Memorial match held at Meadowlands saw a great turn out and saw many anglers catch plenty of fish, despite the conditions.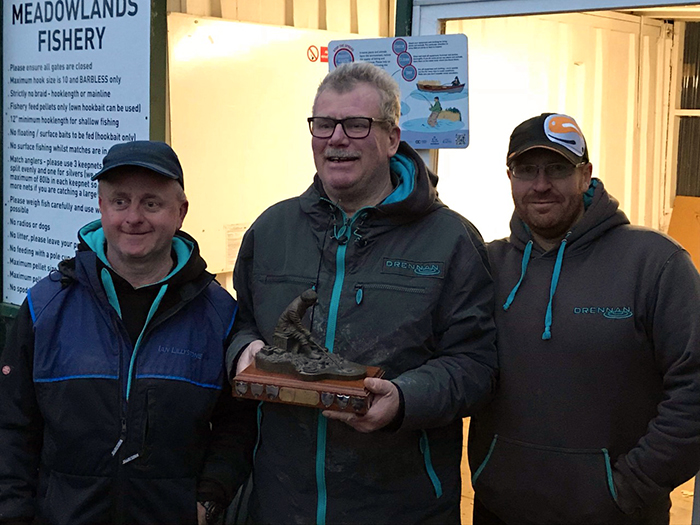 Paul Newell won the match with a weight of 33lb which consisted of bream and a couple of large roach. He started the match at 65m, but after only landing a couple of roach a change to 25m provided Paul with a steady stream of skimmers. By changing his hookbaits he soon realised that dead red maggots and pinkies brought a bigger stamp of fish to the net.
Last years winner, Grant Howie nearly made it a double, coming second in the match just behind with a weight of 30lb 8oz.
Ian Lillystone was third with 29lb 15oz and Drennan backed angler, Darren Davies was in fourth with an impressive 27lb of roach.