"This grayling came straight to the surface and jumped clear of the water!"..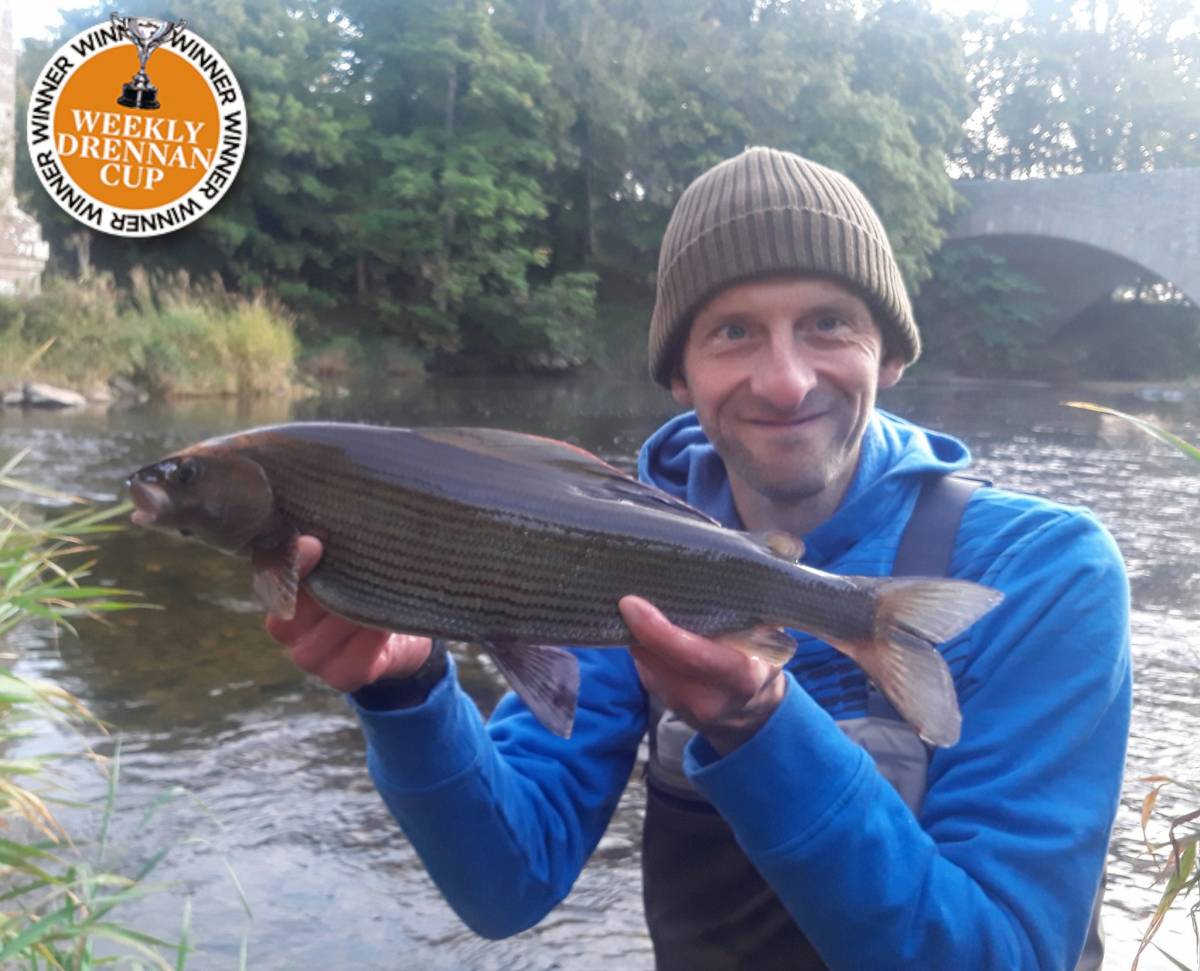 Over the last four winters, Paul Houghton had travelled to the upper reached of a Welsh River in search of a 3lb-plus grayling with plenty of catches but nothing of the magical 3lb mark. Well that all changed and he finally achieved his target during his latest session!
Paul told us "It's a 320 mile round trip from my home in Lancashire so I went for 2 days to justify the fuel costs. On the first day I travelled light with just a trotting rod, a net and a bag filled with bait and tackle and roved around a few swims that looked good for a bite. I got a really good feel for the stretch and ended the day with a number of grayling to 2lb 3oz. I caught this fish in a shallow, fast swim with an area of broken water so I planned to come and fish it again on the second day.
I got to the swim first thing in the morning and nicked a small redworm onto my hook.
I've found by not feeding anything at the start and just trotting a single bait through it often picks out the biggest grayling in the swim, so that's all I did for the first few trots through. The swim itself is quite tight with perhaps only a ten yard trot into the area of broken water and after a few attempts the float buried and I set the hook into what I first thought was the bottom.
After applying some more pressure this grayling came straight to the surface and jumped clear of the water! It was clearly a big fish as it was dark in colour, and panic set in immediately. Determined not to lose it though I applied as much pressure as I dared and bullied it into the net. I knew it was going to be close to my old PB of 2lb 13oz so when the scales read 3lb 1oz I was so chuffed to have completed my goal. I was absolutely buzzing and it was a relief to have all that effort over the last four years pay off. I couldn't have asked to a more perfect start to my grayling campaign."