A 4lb perch is considered to be the fish of a lifetime, so you can imagine how specimen hunter Paul Faint felt when he landed a brace of fish over the magical mark.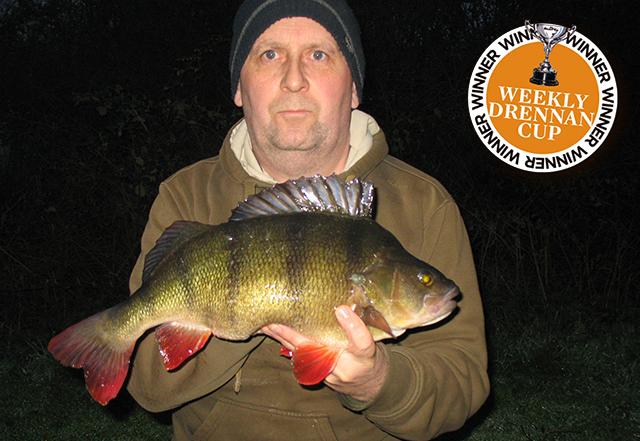 The duo weighed 4lb 1oz and 4lb 7oz respectively and were banked from a Lee Valley Gravel Pit in Hertfordshire. Speaking exclusively to Angling Times, Paul said: "After hearing about a few perch being caught, I decided to do a night targeting them as well as the bream which go to a good size. I was also aware that it may be my last chance before the perch spawn."
The 48-year old used a ledgering approach to tempt the bites with a rig consisting of a 10lb fluorocarbon mainline, a simple running lead set-up, a short Drennan braided hooklink and size 8 hook.
The classic lobworm had a part to play in Paul's approach. He stated: "My hookbait choice was a pair of lobworms directly hooked with the tails nipped off. I baited the swim during the day with chopped worms, which I did sparingly as the pit holds a substantial number of crayfish."
Despite having set the trap, the Essex-based rod was made to wait for his first signs of action. He added: "Nothing stirred until just after midnight – there was a single beep followed by a quick pull, and to my surprise, a large perch soon graced the net. It was a new personal best at 4lb 1oz, a great achievement considering they say perch don't feed at night!"
This was to be the start of a flurry of action for Paul who was awoken a further four times during the early hours – all of which were from bream with the biggest weighing 11lb 14oz. His previous perch catch was about to be bested however when has alarm sounded again at first light. "I had only gone and caught another personal best, this time recording a weight of 4lb 7oz," Paul concluded. "This was the final fish of the session but what a great brace of perch for an overnighter – persistence does pay off!"