An eight-mile walk on a section of the River Cam ended in success for Paul Faint with the capture of this monster 3lb 6oz rudd.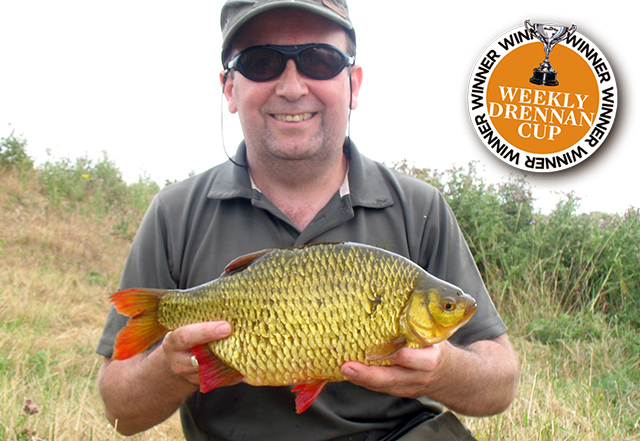 It was a new personal best for the 46-year-old and a catch that epitomised the challenge anglers face when targeting the vast Fenland waterways in search of big rudd.
He said: "I started off by walking a section of the Cam only to find the area that i fancied was privately owned with no access for fishing.
"This was a long hike for nothing so I decided to return to the beginning of the section and make my way across the river over a footbridge and fish it from the opposite bank.
"By this time I had been on the bank a few hours, must have walked eight miles and still not wetted a line."
After eventually locating some fish, Paul flicked out a few pieces of bread crust which were soon snapped up by a shoal of hungry rudd.
Without hesitation, he cast out his rig and a floating crust hookbait was devoured almost instantly.
"Halfway through the fight i could see the golden flank of the fish and knew it was a rudd, and a big rudd at that," Paul added.
"Carefully retrieving it back to the net amongst the lily pads and rushes i knew it was going to be a PB – beating my long-standing best of just over 2lb."
All fell to floating crust fished upon a size 8 Kamasan hook, a 3lb hooklink tied to 5lb main line under a thick topped waggler float.