Over the last few years Pat Dower have been trying to focus on the better quality fish with barbel getting the most attention from him, he has been catching decent numbers of fish up to mid doubles, reasonably consistently from a variety of stretches of river, but the really big ones had been evading him, that was until he managed to slip this lovely 17lb 7oz beauty into his net.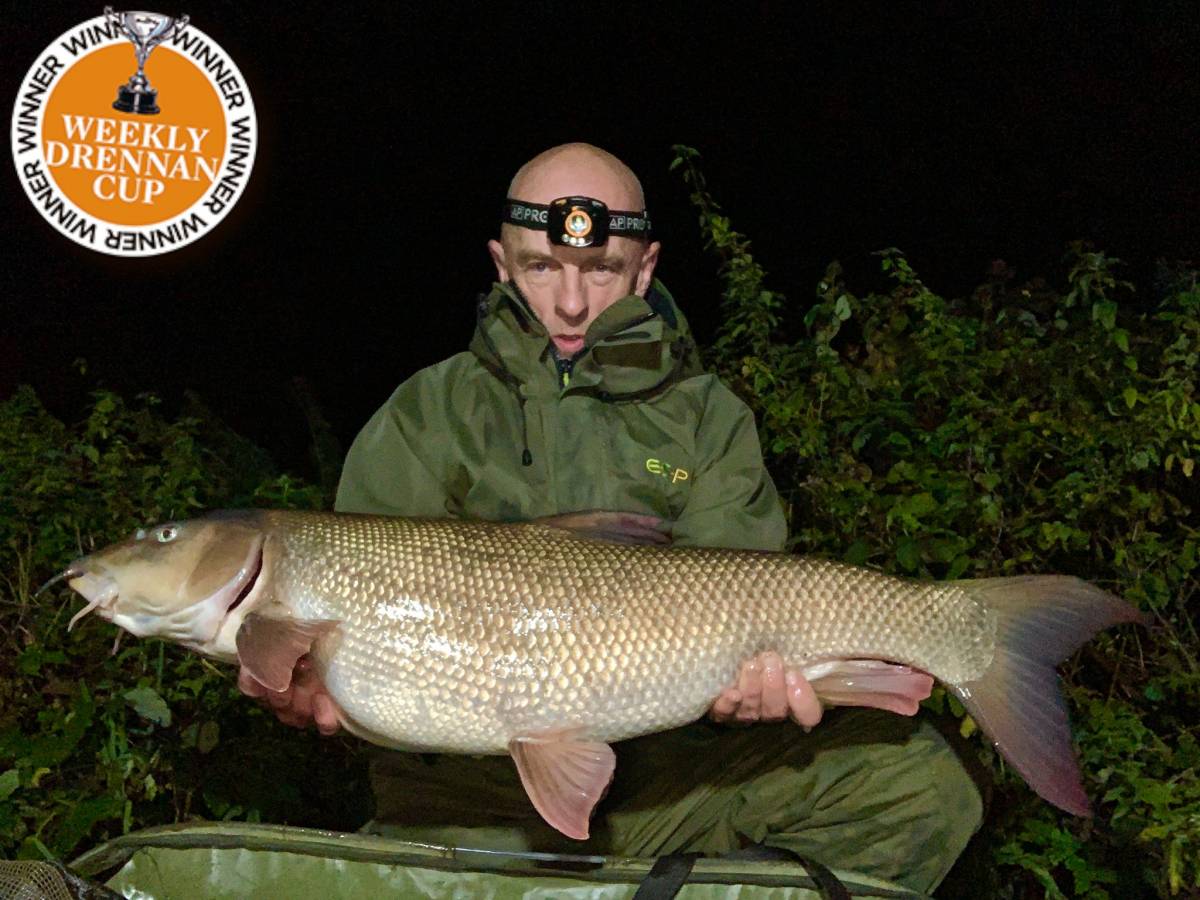 Pat told us "My plan over the last 3 autumns and winters has been to be more selective about conditions and to also be prepared to target the less prolific stretches, because I started to believe that all the commotion of catching numbers of barbel can be off-putting to wise old fish. Last season was partially derailed for many of us by the floods and I only managed to catch the conditions right on a few brief occasions.
This session fell perfectly in a number of ways. The stretch I hoped to fish was fairly quiet; in the lead-up we had had cool nights, northerly winds with rain and falling water temperatures, but the forecast was for southerly winds and warmer days and nights. Also there wasn't too much additional rain forecast before the weekend and I was able to free-up Thursday and Friday to be ready if the barbel switched on with the improving temperatures. During the session the water temperature rose by about 1 degree C.
This season I have found small baits to be most effective so usually fish one rod on smallish pellets, even if I do fish a big bait on a second rod. Even on a massive river like the Trent, I don't think heavy feed is necessary or even beneficial. I started with a small PVA mesh bag of pellets and no loose feed, but even so the bream moved in so until they cleared off I didn't even put a PVA bag on when I recast. The barbel action started slowly with one about 8lb on the first evening. At 4:20am the next morning the big fish took the bait. It was a typical big barbel fight with the fish plodding stubbornly upstream and gradually being encouraged to come closer. Under the rod tip, its bulk meant that I cannot say I was in total charge and it made a number short runs but thankfully it kept out of the margin snags and I got in the net at the second attempt. Seeing a barbel like that on my unhooking mat was a champagne moment for sure.
The 40hr session produced a total of 10 barbel (8 doubles) including a 14lb 3oz fish."