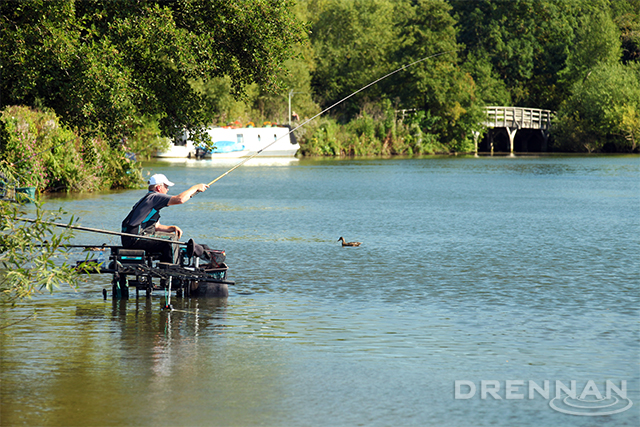 The three-day festival on Oxford's River Thames ended yesterday with some impressive weights of bleak and roach.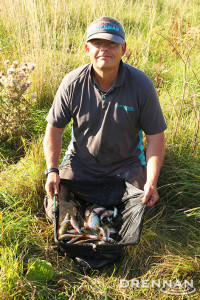 Congratulations to Paul Passmore who won the event for the second year running against strong opposition. Paul finished the festival with a superb 4-point score with an overall weight from the three days of a level 40lb, including an impressive catch of roach on the final day weighing 10lb 14oz.
A special mention must go to Drennan-backed Lee Klimczuk who was doing exceptionally well after two days and was a strong contender for making the overall frame before his wife very selfishly decided to give birth 10 days early! That understandably meant he had to miss the final day but congratulations on the new addition to the family!
Match organiser Paul Glenfield commented: "Rachel and myself would like to thank you all for supporting us in this event and all your kind texts and Facebook remarks makes it worthwhile for us.
"Thankyou John Beesley for helping me with cutting out pegs and dragging a lot of the swims out – a thankless task but truly appreciated by everyone.
"Big thank you to Peter Drennan, Gary Barclay and Daniel Varney for sponsoring the event with £1,000 of prizes and also Dave Harrell, it just adds that extra little touch. In the end we gave out 71 cash prizes and 30 draw prizes so everybody has a good chance of winning something even if you're last in the festival.
"Well done Paul Passmore for winning again. Truly one of the most consistent anglers I have ever met. Also all the top 8, well done on a river that was out of sorts though we still had some good weights over the three days."
Overall Result
1st Paul Passmore (Devizes MG) 4pts (40-0-0)
2nd Gary Etheridge (Blackmore Vale) 4pts (35-13-0)
3rd Steve Clarke (Maver Image) 5pts