A rising river Thames made the conditions very interesting for the anglers competing in the latest Oxford winter league round.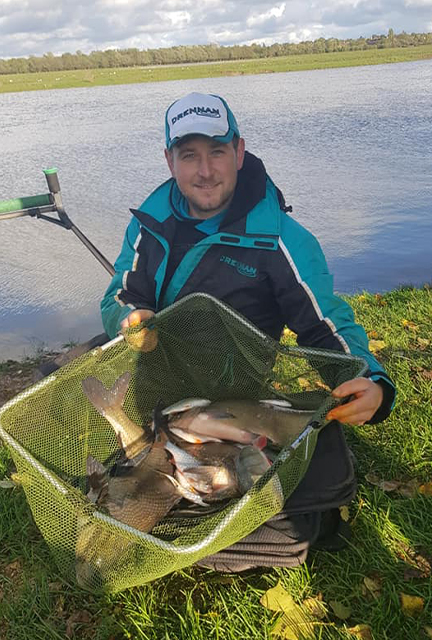 Tom Hobbs caught well on a pole feeder
The 2nd round of the Angling Trust Oxford winter league was fished by 6 teams of 8 on the Thames at Medley and Folly. After all of the rain in the past 2 weeks the Thames was coloured and rising and as expected it was dominated by bream but still fished very well with double figures winning each section.
Individual
1st Kevin Holmes – Rive A4 – 50lb 5oz. Kevin drew 1 above the Perch Pub on Medley and had 15 bream on the pole feeder and worm over groundbait.
2nd Myles Andrews – Maidenhead – 34lb 9oz. Myles drew on the top straight at Medley and also had bream on the pole feeder and worm.
3rd Colin Wainwright – Maidenhead – 25lb 4oz. Colin drew 2 out of the Poplars on Medley and had bream on the feeder and worm.
4th Jon Smith – Maidenhead – 21lb 5oz
5th Gary Pook – Drennan Oxford – 19lb 15oz
6th Martin Harwood – ISIS – 19lb 15oz
Teams
1st Drennan Oxford – 32
2nd Top Tackle – 31 (more section wins)
3rd Maidenhead – 31
League
1st Drennan Oxford – 2 points
2nd Tadley Angling centre – 7
3rd Isis – 8
4th Top Tackle – 8
5th Maidenhead – 8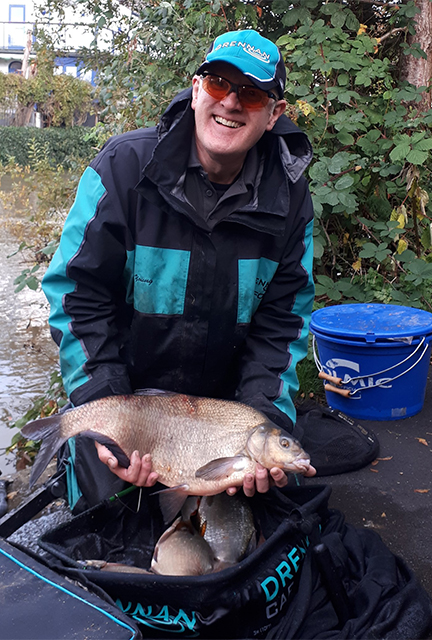 Ian Young with a bonus bream from Folly