With rain during the week it had finally effected the Thames and it was looking perfect for the first winter league round.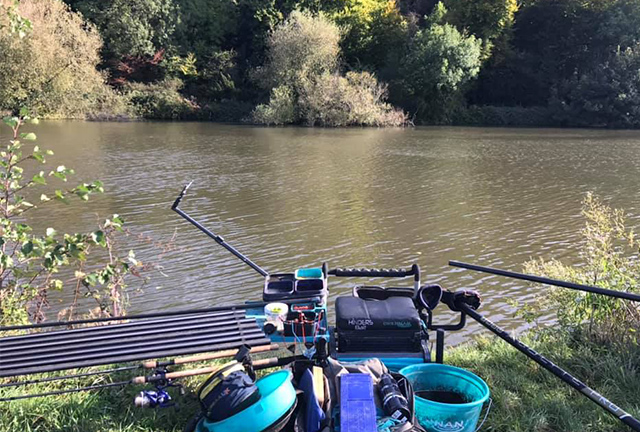 A typical Child Beale peg, wide with features and finally some colour
The 1st round of the Angling Trust Oxford winter league was fished by 6 teams of 8 on the Thames in Child Beale park near Reading. With the river carrying a good colour and flow it was expected that the vast shoals of bream would dominate but it turned out to be a roach match with double figures needed to win each section and only a few skimmers were caught.
Individual
1st Pete Bowles – Rive A4 – 28lb 14oz. Pete drew near the bottom end of the venue and had a brilliant net of roach on 13m pole and caster over groundbait.
2nd Stuart Keable – Rive A4 – 22lb. Stuart drew in the area where bream were expected to show and had 1 bream and 6 skimmers plus a 3lb perch on a groundbait feeder and worm.
3rd Darren Scott – Drennan Oxford – 21lb 14oz. Darren drew in the 2nd field and had roach on the pole and maggot over groundbait feed.
4th Stuart Harrop – Rive A4 – 20lb 3oz.
5th Tony Hobbs – Drennan Oxford – 19lb 3oz.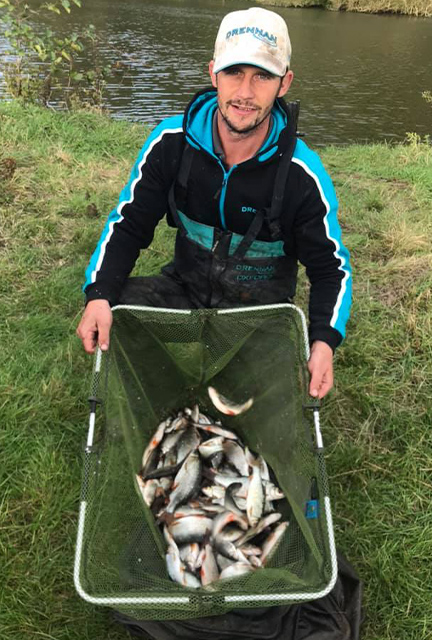 Darren Scott with his 3rd place net of Roach 
Teams
1st Drennan Oxford – 40 points
2nd Tadley Angling Centre – 34 points
3rd Rive A4 – 33 points