After a quiet night targeting big bream on a tough Cambridgeshire stillwater the next morning, it was obvious a large shoal of roach in a weedbed in front of me were being marauded by a couple of big pike.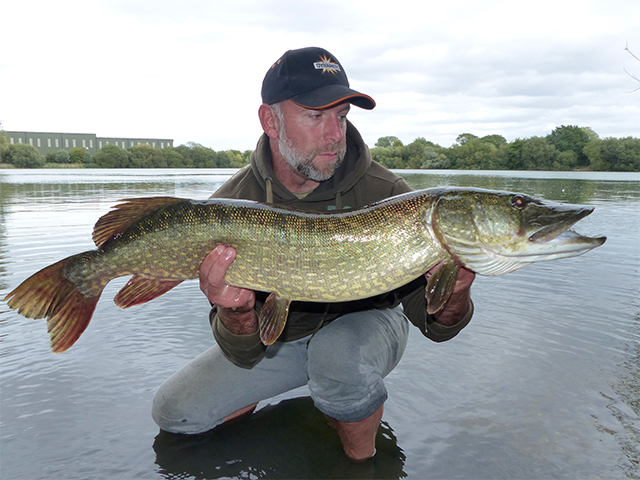 "At first a just sat and watched, but with the opportunity too good to miss I switched one of my rods to a simple pike rig using a 7 Strand wire trace with a large size 4 Super Specialist hook and flicked out a small lip-hooked roach, just beyond the weed bed.
"Shortly after I saw a huge swirl in the swim and line began peeling off the reel. I played the fish hard and soon bundled it into the net with masses of weed covering the head of the pike.
"I quickly weighed and photographed the fish in the water and returned the fish straight away, swimming off none the worse for her ordeal. Summer piking is not something I usually do, but with reliable tackle and being mindful fish safety is paramount, it was too good of a chance to miss."