Well done to Drennan North West Gold on winning the Heronbrook Spring League for the third consecutive year!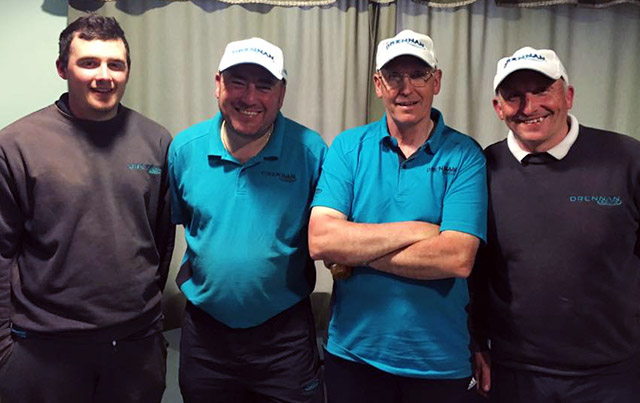 This highly competitive league saw 29 teams competing over six rounds at the Staffordshire venue. Drennan North West's winning team included Stuart Conroy, Steve Conroy, Matty Dawes, Robbie Griffiths and Richard O'Connor (four out of these five anglers fished each round).
Drennan North West Gold finished second on the all-important sixth and final round, securing them a hard-earned title. The team's Silver and Aqua squads also made the final frame, which is a brilliant feat considering the strength of the field.
Drennan North West would like to thank fishery manager Neil Dale and everyone else at Heronbrook Fisheries for organising a fantastic league.
League Result
1st Drennan North West Gold, 205 points
2nd Tri-cast Guru, 233
3rd Dynamite Maver Midlands Bagem, 254
4th Maver Gold Dynamite Oak, 281
5th Nathans Tackle, 287
6th Drennan North West Aqua, 292
7th Drennan North West Silver, 294