An overnight trip on a local canal proved fruitful for Nick Duffy after this 5lb 4oz eel devoured his four-lobworm hookbait.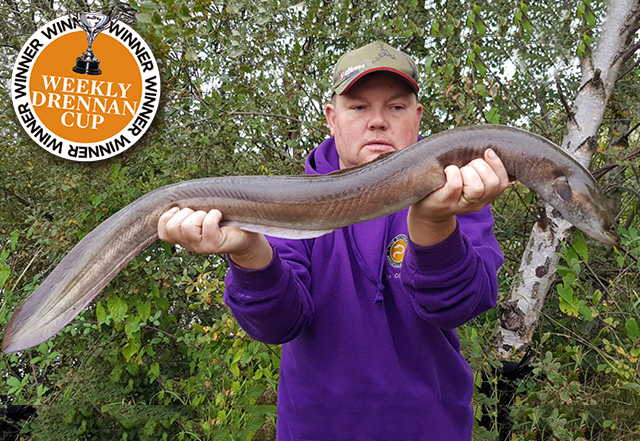 The 47-year-old, who is also the social officer for the National Anguilla Club, had previously caught eels to 4lb from this particular stretch of canal but felt it could produce a much bigger specimen.
He told Angling Times: "The eel was 37 inches long with an 8.5-inch girth and is my biggest eel of the season so far.
"I caught it on four lobworms mounted on a size 6 Ashima hook, which was part of a Dyson rig incorporating an anti-gut hook twig rig system. 
"I also used my Chris Brown specialist eel net to land it – which every serious eel angler should own.
"I would like to thank my late brother Mark Duffy who taught me how to eel fish, and he is the reason I do what I do today."