Fantastic new tackle from Drennan International, including poles, feeder rods, specialist rods, pole floats and ready tied rigs!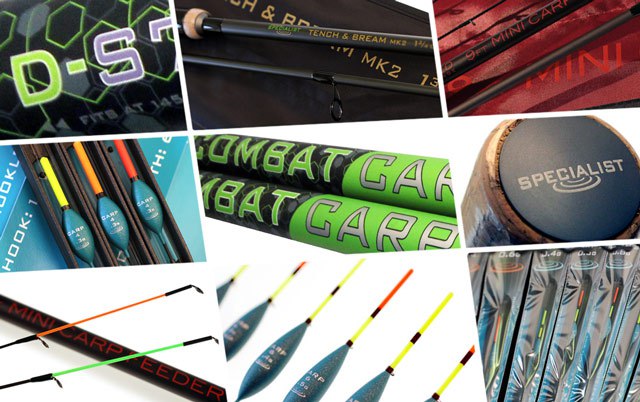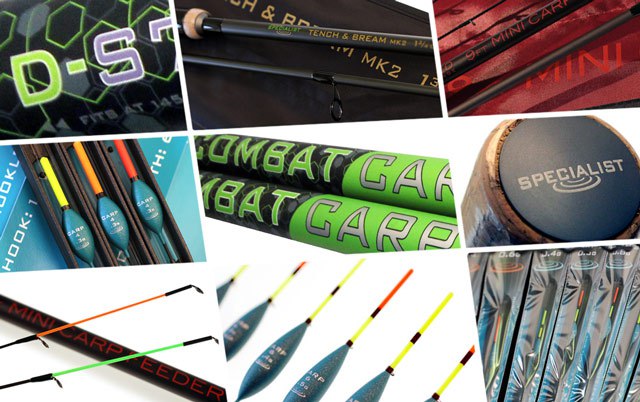 ---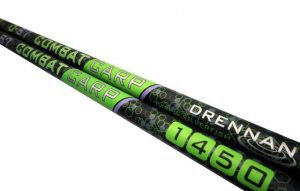 The D-S7 Combat Carp is a perfect blend of strength and finesse and comes with five top kits and a cupping kit. This includes a Standard Kit inside the pole, two Carp Kits, a Double 2 Carp Kit and a Double 2 Ghost Carp Kit. Side Pull Slots are also fitted as standard, allowing you to take full advantage of the ultra-smooth Side Pull System.
This true-length 14.5m pole also comes with two reversible mini extensions, five Skid Bungs, Roller Cones, EVA nose cones, Super Slick PTFE bushes, Side Pull Beads, an extractor rod, a Polemaster Pole Pot, cupping kit adaptors, a Drennan Visi Case and a 4-6 Tube Drennan Holdall. An exceptional package – and all for under £600!
---
Specialist 12ft Tench & Bream Mk2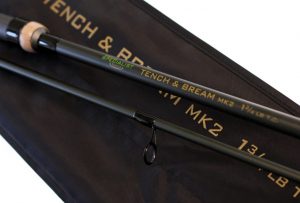 The Drennan Specialist Tench & Bream rod is back! This Mk2 version is 12ft with a 1.75lb test curve and is purpose designed for the discerning big fish angler. It has reserves of power for handling specimen fish, but the tip still remains light and responsive for playing smaller samples.
There are nine SiC guides on the high-modulus carbon blank, plus a full cork handle and a Fuji DPS reel seat. This rod is destined to be another cult classic!
---
Specialist 12ft Distance Tench & Bream Mk2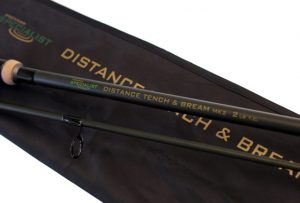 Another classic given a new lease of life for 2017 is the Specialist 12ft Distance Tench & Bream Mk2. As the name suggests, this rod is ideal for targeting specimen fish at long range.
It has a 2lb test curve and a stiffened butt section with a total of seven SiC guides. This combination greatly improves casting range and accuracy, but it still retains a progressive, semi-through action for playing fish.
A stylish matt green finish, full cork handle, Fuji DPS reel seat and the latest Specialist branding ensures it looks as good as it performs.
---
These new generation Carp Pole Rigs are constructed from quality components and skillfully hand tied in Drennan's own factories to exacting specifications.
There are 12 rigs in total, featuring Carp 1, Carp 2, Carp 3 and Carp 4 pole floats. Each Carp Pole Rig also comes supplied on a reinforced pole winder with information conveniently printed for ease of reference.
Perfect rigs, designed to help you catch more fish at your local commercial fishery!
---
Red Range 9ft Mini Carp Feeder
A lovely short-range bomb and feeder rod for commercial fisheries. The Red Range 9ft Mini Carp Feeder is a great choice for shorter casts, snake lakes and tight swims. It is an ideal choice for bream, tench, F1s

match-sized carp to 8lb+. This two-piece rod is also supplied with interchangeable 1oz and 2oz Drennan Feeder Tips.
---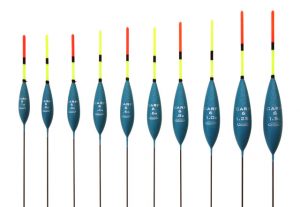 The banded tip on the Carp 6 improves bite detection and allows you to spot lift bites easily. A body down profile, durable carbon stem, super-tough acrylic finish, double-wound spring eye and 1.5mm hollow antenna means it a really strong and versatile design.
The Carp 6 can be used with a wide variety of baits, from maggots and worms to pellets and even paste. It is also available in 10 sizes from 0.1g right up to 1.5g.