Section win for Steve Hemingray, but not quite close enough to qualify for the Riverfest final.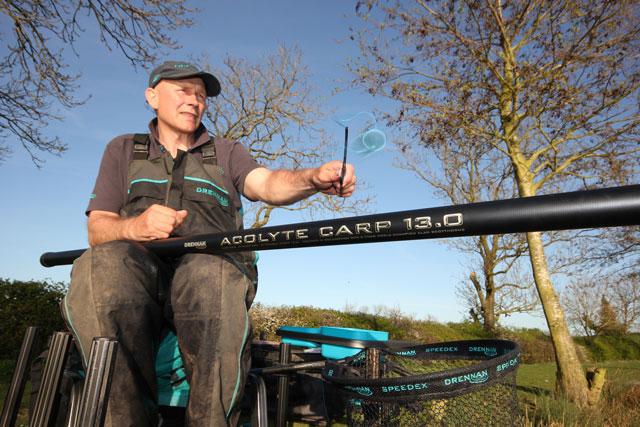 "I had another tough week in my quest to qualify for the Riverfest Final. Despite winning my ten peg section, my weight was sadly only enough for fourth in the 20 peg zone on the Bristol Avon at Newbridge.
"However, my tactical decision to attack my unfancied swim did at least ensure I had a good day's fishing, ending up with 10 lb-plus of skimmers to 2 lb, perch to 1 lb, a couple of 6 oz chublets, plus two pike which didn't count!
"If I'd fished like most others, I think I would only have caught a few pounds, but I firmly believe that on deep sections like this stretch you have to feed lots of bait.
"On the pole line, I introduced 14 big balls of groundbait absolutely stuffed with chopped worms, casters and dead pinkies, topping up with a ball after each skimmer landed. I caught best holding back hard on a 6 gram flat float rig, although my two best perch came to a worm feeder cast well downstream."