Simon Willsmore has now managed three top-10 finishes in the Angling Trust Riverfest Final. Here's his account of this year's big-money event, which took place last weekend on the River Wye in Herefordshire.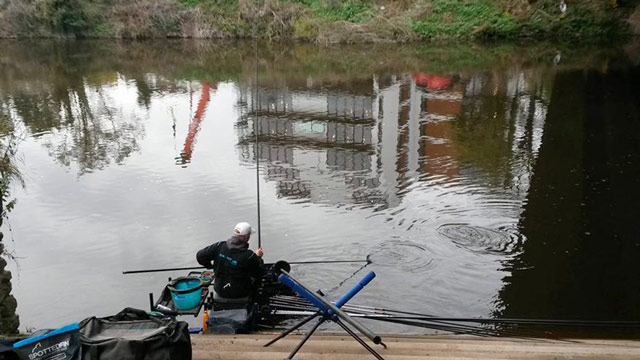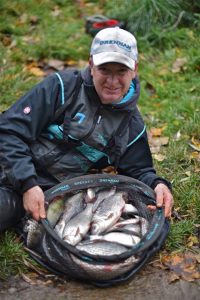 The Angling Trust Riverfest Final is one of the biggest matches in my calendar, so I was really looking forward to this year's event. My preparations started well in advance as there are quite a few methods that can be used on this mighty river. Having fished the Final for the last two years it gave me some good experience to fall back on and by the time it came for practicing I felt ready. I spent four very enjoyable days leading up to the Final, catching some nice barbel on feeder tactics and some great weights of roach and dace on the whip and long pole. When this river is on song it's fantastic!
Anticipation is always high leading up to the two-day match and one of the things on every competitor's mind is the weather and river levels. A dropping river combined with warm temperatures had given ideal conditions in practice, but unfortunately it did not last quite long enough. Come the weekend, the water temperature had gone from 9 degrees to 5 degrees, as cold rain started to filter in to the match length.
Day One saw me draw peg 94, just by the road bridge in the town; a dream peg that holds resident roach and is very comfortable to fish. I have been quite lucky in the pegs that I have been drawing in this Final, up to this point.
I assembled three flat floats, three bolo/stick float rods and a token waggler rod just in case the downstream wind got up. This peg is generally fished on the bolo or stick due to snags close in but on plumbing up I actually didn't find it snaggy at all, so decided to start on the pole. Balling in eight large balls of groundbait plus plenty of hemp, casters and live maggots was my initial gambit. I followed this up with regular balls potted in from a height plus loose fed maggots and hemp.
Running a 10g flatty through at half speed gave me sporadic spells of bites from really nice roach for about four hours. That was until the level started to rise. The extra water and colour put the big roach off, but I still managed half a dozen smaller fish to keep ticking over. This was one of the most enjoyable days fishing I've had on a river for a long time. Presentation had to be spot on to get a bite and I really had to persevere and concentrate.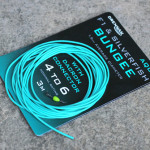 For tackle, I used my Acolyte Carp pole at 9.5m with a match top 3. Used this way the pole is very strong but still has a good action. My 10g flat float was an old float that is very slim. This was on 0.18mm Supplex with a 0.128mm Double Strength hooklength to a 16 Kamasan B560. Elastic was Aqua Bungee through a top 2.
At the weigh in I totalled 24lb 4oz. That placed me 4th on the day, but a long way behind eventual winner Paul Bick who had 46lb of barbel and chub. However, I was still in the mix for Day Two and well happy.
The next day my luck finally ran out at the draw bag. Peg 28 is generally regarded as about the worst peg in the match! It doesn't hold any barbel or chub, which were the only fish feeding on the day. In mild conditions some small fish do come up to the peg but the weather over the weekend put paid to any chance of that happening. My match involved rotating between the feeder and stick float, but I didn't get a bite and, to be honest, although I gave it a good go I couldn't have drawn any worse.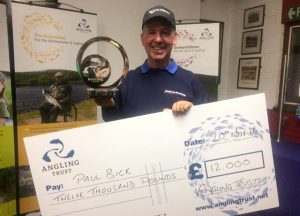 Luckily for me, the whole venue had switched off on Day Two and although I had slipped down the rankings, it was only to 8th overall. That gave me a very nice pick up and my 3rd top 10 finish in three years.
When I think back to Saturday's match and how enjoyable it was, it feels like all the effort was worth it and I will do my best to be back again next year. A big well done to the winner Paul Bick, who knows the river well and used his experience to hold on to his advantage from a difficult peg. Also to Paul Downes and Nick West for their 2nd and 3rd placings.