Fresh from the five-day Lough Muckno July Festival in Ireland's County Monaghan, Drennan's Darren Davies reflects on a week of superb silver fish sport.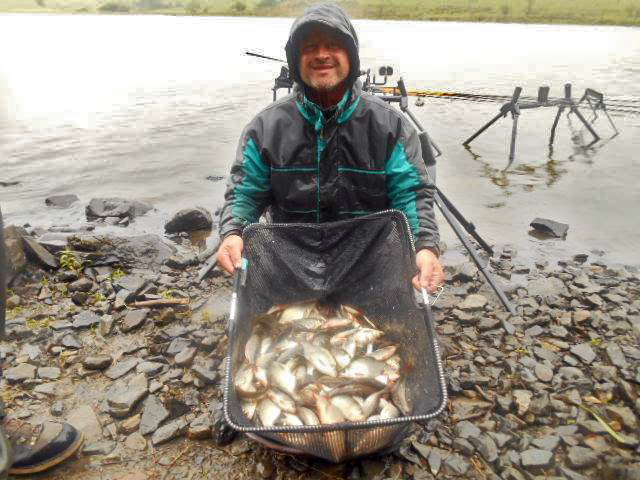 "I've always loved fishing in Ireland, and right now the sport is as fair as I've ever known it with roach, skimmers, hybrids and perch everywhere.
"Muckno is perhaps the fairest venue of them all. Weather conditions play a far bigger part in the outcome than luck of the draw and that's all a match angler really wants," asserted Darren, who finished tenth overall with 54.225kg – less than 3kg adrift of the top six payouts.
Kev Johnson, the owner of Lincolnshire's Messingham Sands Fishery, clinched a remarkable third successive Muckno July Festival win with 70.275 Kg.
The highlight of Darren's week was a 14.450kg Day 3 section win at Lower Concra, swinging in 137 fish from a six-metre pole line with maggot or caster on size 18 Fine Match hooks to 0.10 hook lengths beneath 4 x 14 or 4 x 16 floats on 0.14mm main line.
"A top tip for short pole or whip is to loose feed casters at six metres plus maggots at five metres. If you miss a bite over the caster feed, drag your rig back to the maggot line for a second bite at the cherry. It really is a great time-saver that will put more fish in your net over a five-hour match," advised Darren.