We are pleased to announce several exciting new additions to the Drennan tackle range.

First up are two of our most eagerly anticipated releases: the Acolyte Ultra 11ft Feeder and the Acolyte Plus 11ft Feeder. Both rods ooze quality and are equally at home when catching skimmers and bream as they are for leaning into match-sized carp and F1s. Their super-slim and lightweight blanks slice cleanly through the air and make accurate casting seem almost effortless. The 11ft Ultra is ideal when you need a little more finesse but has a surprising amount of hidden power in reserve. The 11ft Plus is slightly stepped up and the best choice for punching out larger feeders.

The latest Slimline 2 Rod Hard Case is ideal for transporting and protecting your quality rods. It is available in a choice of two lengths, Short (160cm) and Long (196cm), and can conveniently be clipped onto several models of Drennan Rod Holdall.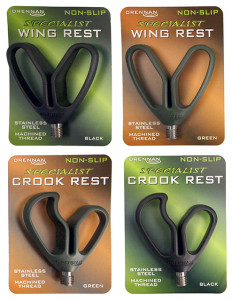 We also have two new designs of rod rest. The Specialist Crook Rest and the Specialist Wing Rest are both made from a special non-slip polymer with machined stainless steel threads. Each has also been designed with an extra deep slot to allow line to flow freely.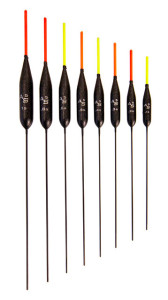 Our popular Alan Scotthorne float range has also been extended with the AS5. This 'pencil' design is available in eight sizes (0.1g to 1g) and is extremely strong and durable, with a specially toughened paint finish and double-wound eye. The extra slim body offers very little resistance so it really excels on calm days when bites can often be more difficult to connect with. A great choice for presenting a multitude of baits, from pellets and sweetcorn to maggots and worms.

The Drennan Carp range has also now been joined by the Carp 4. This is a really compact and robust design with a black fibreglass stem for stability and a generous 2.5mm hollow Glow Tip reinforced into the body. It is a great choice for margin work, shallow fishing and targeting far-bank features. It offers excellent visibility in changing light conditions and works particularly well with larger hook baits such as pellets, sweetcorn and worms.
Sign up to the Drennan Newsletter to stay up to date with future product releases.