We got this really nice article and video with Jon Arthur after visiting the excellent Rookery Waters in Cambridgeshire.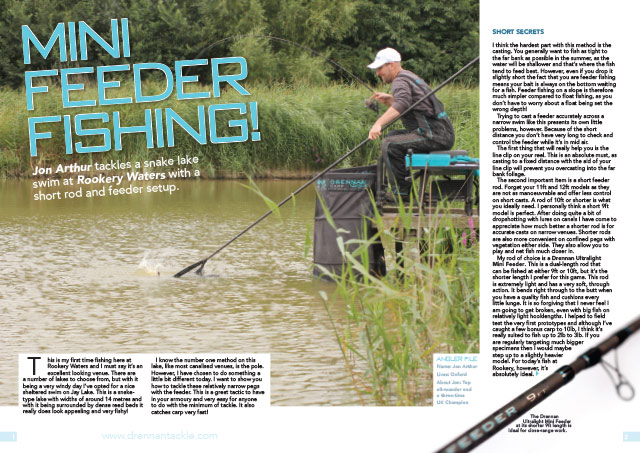 Jon tackled the canalised and reed-fringed Jay Lake at the popular venue. Rather than a conventional float fishing approach, however, the three-time UK Champ shows you how to bag up with a short rod and feeder setup.
You can watch exactly how Jon does it in our latest Video.
For an even more in-depth look at the tactics used, check out our Mini Feeder Fishing article. (1.4Mb PDF File)
Visit www.rookerywaters.co.uk to learn more about this great venue.
Venue: Rookery Waters
Location: Fen Road, Pidley, Cambridgeshire
Postcode: PE28 3DF
Telephone: (+44) 7824 878492
Website: www.rookerywaters.co.uk