With his local rivers being up and cold, Drennan's Mike Davidson made the most of a free weekend and headed up to Scotland in search of some monster grayling after a few successful trips previously and wasn't left disappointed on his latest trip.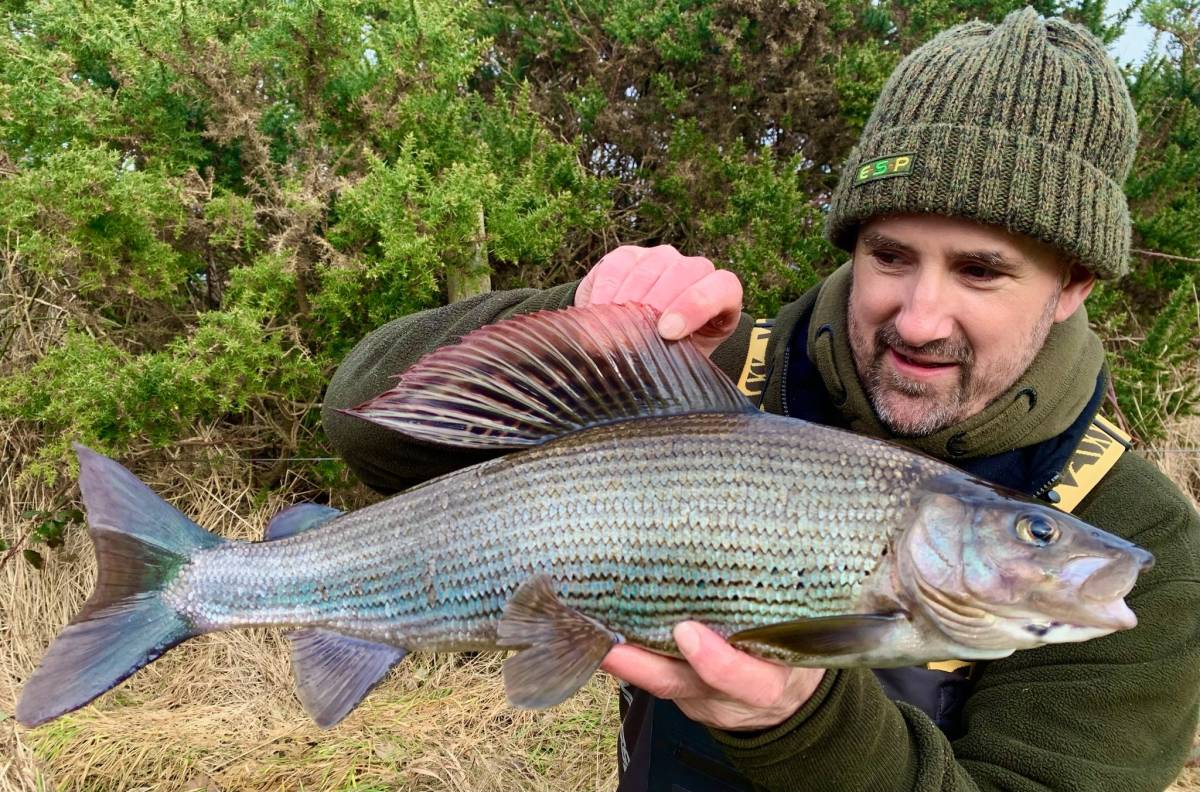 He told us "I've just come back from one of the most memorable weekends fishing I can remember. Myself and good friend Ben ventured up to Scotland in the quest for some specimen grayling on a couple of sections of river that we've been fishing on and off for a few years now. We embark on the long drive considerably more confident than we did in the early days as we have built up a good knowledge of swims and know if the river levels are in our favour, we should be able to winkle a few fish out. This time round lady luck really was on our side as not only had the river levels fallen to a sensible level, the weather was also calm and clear, which is all you can possibly ask for when trotting for grayling.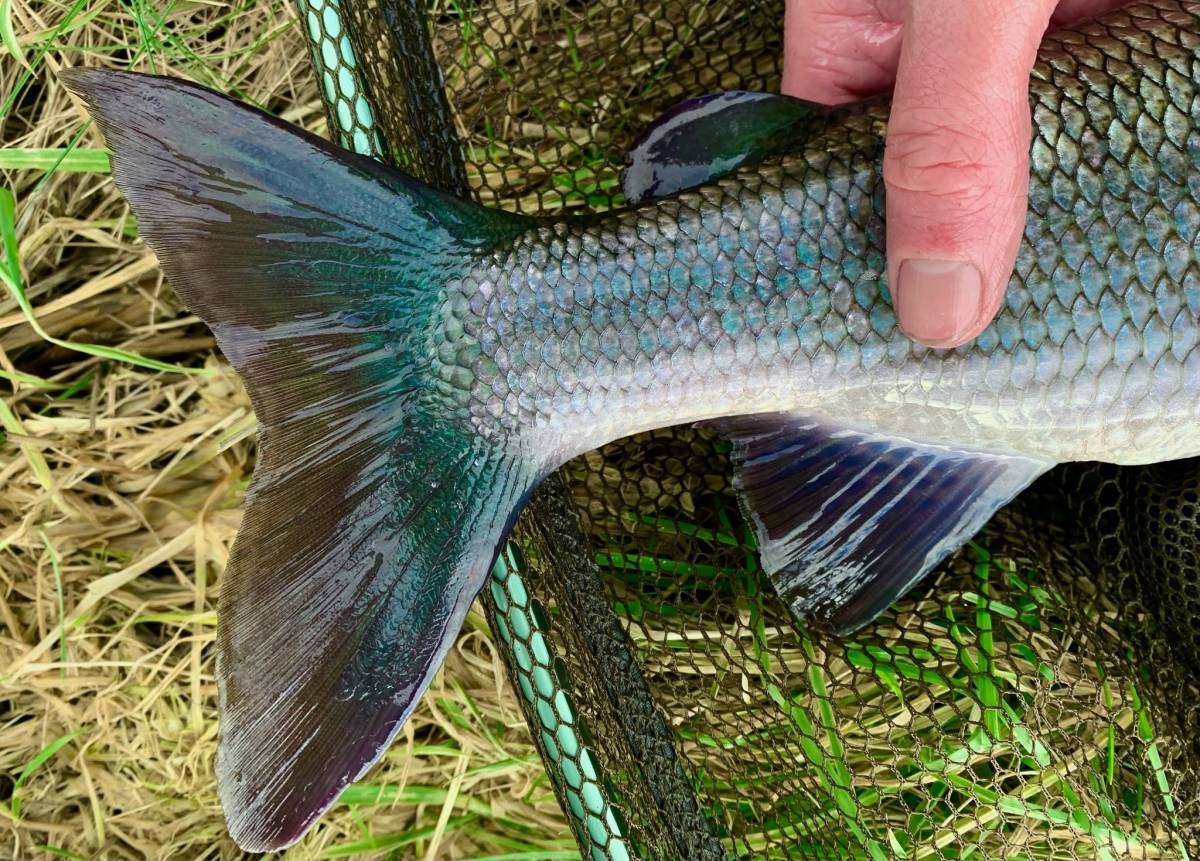 The first day started well as on my second trot down after putting in a few bait droppers full of maggot in, the float buried and I was into my first fish. On the scales, she went to 2lb 7oz and was a very pleasing way to kick things off! Over the next hour or so I managed to catch a further 4 decent fish, all well over 2lb with the best weighing 2lb 12oz. Shortly after, the swim started to dry up so I decided on a move and a catch up with Ben to see how he was getting on. He'd also had a similar amount of fish, with his best going 2lb 11oz. An amazing first morning which really took the pressure off the rest of the weekend! Incredibly the next swim I dropped in was even better! Sticking with my trusted technique of bait dropping a nice helping of maggots as this helps get the bait tight to the deck where the bigger fish sit, and then running a big heavy float set slightly over depth, rewarded me with 7 more specimen grayling including 2 absolute belters of 2lb 15oz and 3lb 3oz. It's pretty scary playing fish of this size in crystal clear water and watching every writhing turn they make to try and shed the hook. Fortunately, since switching over to the Acolyte Maggot Plus hooks, I've barely lost a fish, which as any seasoned grayling angler would know, is some achievement taking into account their bony, hard mouths. It had been an incredible day, but we still had an hour or so left of light to explore a couple of new areas for the future. Ben found an incredible swim that yielded him 10 decent fish before dark, with all bar a couple being well over 2lb. I struggled in comparison, but still managed to net 3 more decent fish before a much-deserved curry and a celebratory pint!
So to the final day, it was going to be hard to match the exploits of the previous one, but unbelievably it ended up being even better! Rather than dropping in the same swims as the day before, we decided to mix things up and target some new areas. I dropped into a likely looking glide on the edge of some trees and similarly to the day before, caught 4 decent fish plus a couple of smaller ones in the first hour up to 2lb 13oz. Once the bites started to dry up a move was on the cards, so I headed downstream for about 15 minutes before finding the next likely area. Unbeknown to me this would end up being my last swim of the trip as I had stumbled across the grayling swim of all grayling swims!!! It didn't start off well here though as I found a snag which robbed me of 2 hooklengths in the first 2 trots. Once I'd sussed out the best line to fish through the swim it was grayling heaven! First fish was an incredible 3lb 4oz giant. Got that weighed and photographed, dropped back in, had a 2lb 14oz fish. Weighed it quickly, whilst still wading in the river, dropped back in again and had a PB equalling 3lb 8oz monster! What a 15 minute spell of fishing that was???!!!!
After a bit of a calm down and some lunch I waded back out and proceeded to catch another 6 grayling over 2lb, plus a few more smaller samples. I firmly believe the extra depth on some of these lower river sections meant we were able to keep the swim going for a lot longer than we were used to on the shallower sections of the upper river. Here it was often 1 or 2 fish at best before things dried up.
Amazingly, Ben had similar numbers of grayling to me as well, but was just unlucky not to get any of the real giants. He has been fortunate enough to have them to 3lb 8oz himself on a previous trip so wasn't too bothered!!!
My final tally over the 2 days was 25 grayling over 2lb, with 11 of them weighing over 2lb 12oz and 3 of them going over the magical 3lb barrier, crowned off by a real fish of a lifetime 3lb 8oz specimen.
All the fish were caught on a new prototype Acolyte rod which is due to launch later this year and a centre pin loaded with 4lb Supplex mainline. Floats used were a avon style, Fluorocarbon hooklengths are a must on these crystal clear rivers so I opted for Supplex Fluoro in 3.3lb, tied to a size 14 Acolyte Maggot Plus.
I can't wait to get back up there and will definitely have one more try before the season is out, weather allowing!"