Michael Barnshaw was the first angler to enjoy stillwater perch success when he slipped the net under this fin-perfect 5lb 0oz specimen.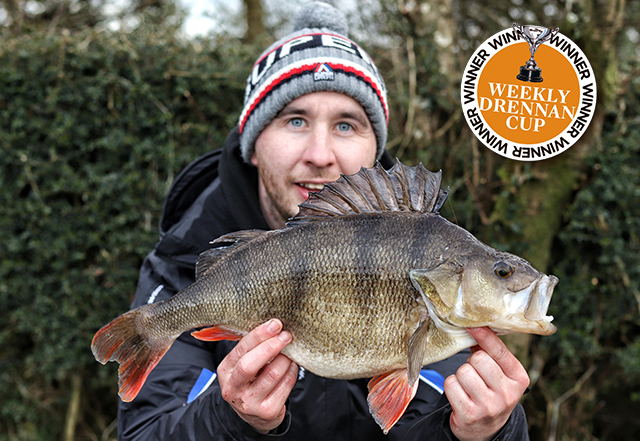 Targeting a pit in the south-west, the Surrey-based rod baited a near-bank swim with groundbait laced with maggots, soil and worms and fished a small tail-hooked perch livebait over the top in hope of a bite.
He told Angling Times: "My swim was tight to an overhanging tree and the big perch gave the smallest and most delicate of drop back bites, which the indicator only just picked up.
"It was my only bite of the day and trumps my previous best of 4lb 7oz, which also won a Drennan weekly award back in 2013."
Michael's terminal tackle boasted a 6lb mainline tied to a 6lb Drennan fluorocarbon hooklink and a size 6 Drennan wide gape hook.