With the weather forecast suggesting the prospect of a tough weekend ahead, the Drennan Silverfish match was switched to the ever-reliable Oak Tree Pond.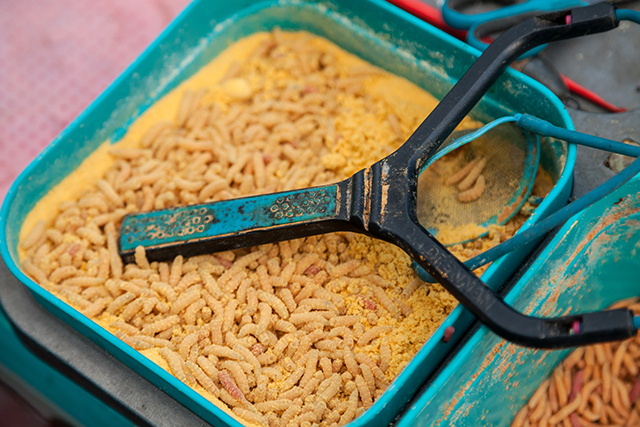 Although the sharp drop in temperature and North East wind contrived to put the better stamp of fish off the feed, anglers still enjoyed a bite a cast from small skimmers, roach and silver bream. Most of the field managed between 100 and 300 fish on maggot, caster or pellet hookbaits with the average weight per angler just over 10lbs.
Scunthorpe angler, Steve Richardson led the way with 25lb 12oz from peg 36. Not too far behind in second place was Danny Taylor with 23lb 12oz from peg 45 and Alan Gregory made up the top three with 22lb 8oz from peg 39.
One angler who decided to opt out of the fishing race was Tommy Grice who took a more positive approach by fishing banded 4mm pellet, although his 9lb 8oz catch of crucians, tench and F1s did prove that a few of the bigger fish were actually feeding, the 100lbs plus of carp that he also caught suggested that it was probably not the best gamble on the day.
With just three matches left, it looks like a two-horse race between two previous winners of the league, Kyle Hartley and Dave Mountford, with just one point between them.
1st: Steve Richardson (Scunthorpe) – 25lb 12oz
2nd: Danny Taylor (Crowle) – 23lb 12oz
3rd: Alan Gregory (Scunthorpe) – 22lb 8oz
4th: Kyle Hartley (Scunthorpe) – 17lb 8oz