With the weather improving, Tripp Lake fished well for the Drennan Silver Fish Spring League on Saturday.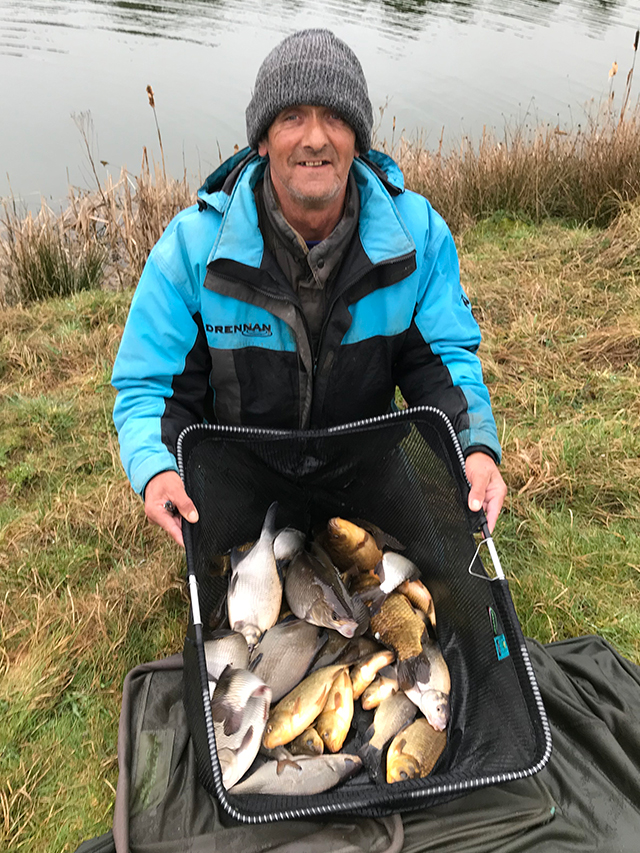 Dave Mountford made the best of the shelter from the elements afforded by his draw on peg 15 and targeted F1s and crucians by fishing 4mm and 6mm expander pellets over micros, he put together an excellent 69lb 12oz to hold off Steve Ellis in second and Mick Wills in third who were separated by just over a pound.
Steve and Mick were in the deeps and both had a real mixture of fish, including Ide, skimmers, crucians and F1s, Steve opting to fish pellets and Mick putting his faith in maggots.
1st: Dave Mountford (Grimsby) 69lb 12oz
2nd: Steve Ellis (Scunthorpe) 59lb 6oz
3rd: Mick Wills (Scunthorpe) 58lb 2oz
4th: Danny Taylor (Crowle) 56lb 4oz