Heavy duty icebreakers were required for the latest round of the Drennan Silverfish League which was held on Tripp Lake on Saturday.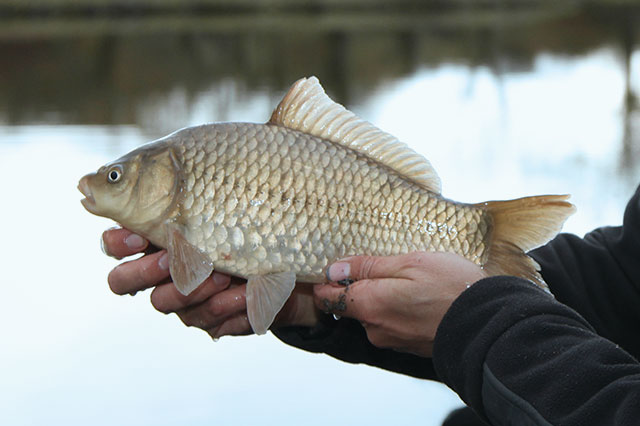 Due to the time needed to clear the swims, the match duration was reduced. Added to this, air temperatures never climbed much above zero, causing the surface water to constantly refreeze throughout the day, making life even more difficult for the competitors.
Despite the tricky conditions, none of this managed to hinder last weeks winner Dave Mountford who made it two on the bounce. He weighed in an impressive 44lb 14oz of mainly small F1s which were caught on 4mm expander pellets from peg 11 on the shallows.
Second place went to Carl Swetnam who caught 39lb 3oz shallow alos on expanders from peg 31 and included some good sized skimmers taken just two feet deep in 12 feet of water.
Mark Lidgard fished pellet over micros at 6 meters on peg 27, catching a mixture of crucians and F1s for 31lb 13oz.
Surprisingly the lake fished reasonably well considering the disturbance prior to the start, everyone managed to catch over 10lb and 13 weights over 20lb were recorded.
1st: Dave Mountford Grimsby – 44lb 14oz
2nd: Carl Swetnam Rotherham – 39lb 3oz
3rd: Mark Lidgard Brigg – 31lb 13oz
4th: Paul Hart Grimsby – 27lb 7oz