Saturdays Drennan Silverfish League match was held in conditions described by the brave few who ventured out as the worst that they had ever experienced.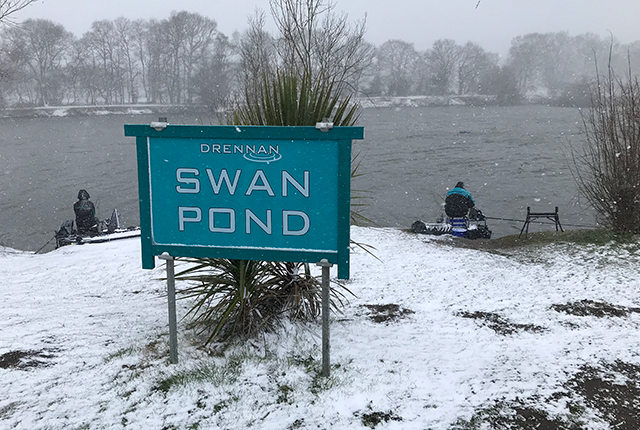 Strong winds and heavy snow showers made for  a challenging match and everyone looked to be relieved when the time was called.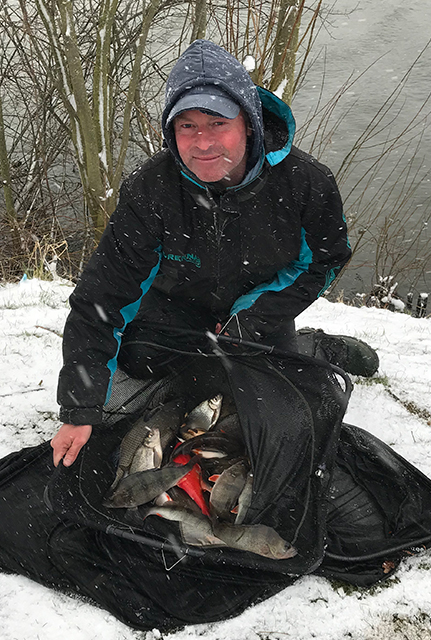 Despite this, there were plenty of bites to be had and Paul Seed found enough decent sized perch, skimmers, roach and even a bonus goldfish by fishing casters at 10-metres to take the top spot from peg 48 with 17lbs 4oz, a credible weight under the circumstances.
Luke Harrison was drawn on peg 45 which was probably the most exposed of the pegs used and he did well to last the day out, never mind coming in second with 15lb 12oz of roach on maggots at 8-meters.
1st: Paul Seed (Grimsby) – 17lb 4oz
2nd: Luke Harrison (Crowle) – 15lb 12oz
3rd: Dennis Pattinson (Grimsby) – 14lb 10oz
4th: Danny Taylor (Crowle) – 12lb 12oz