The fish would appear to have become acclimatised to the low temperatures now, as anglers found out in the latest round of the Drennan Silverfish League held on Swan Pond at Messingham Sands.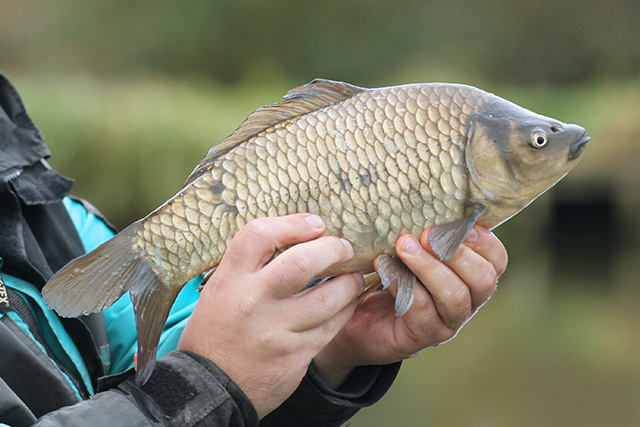 Despite a heavy overnight frost, the average weight was over 20lb and most of the competitors had problems with carp which were feeding with surprising enthusiasm.
Pete Riley made the most of his peg 12 draw to score his second win of the series. Pete caught mainly on casters, landing a mixture of perch, skimmers, roach, crucians and F1s to total 37lb 7oz.
The next three places were separated by less than a pound, with Sheffield's Lee Johnson claiming second with 30lb 10 oz, closely followed by Steve Ellis with 30lb 7oz.
1st: Pete Riley (Scunthorpe) 37lb 7oz
2nd: Lee Johnson (Sheffield) 30lb 10oz
3rd: Steve Ellis (Scunthorpe) 30lb 7oz
4th: Kevin Johnson (Messingham) 30lb 1oz