The Drennan Bank Holiday Pairs Event saw previous winners Shane Blades and Rob Seward retain their title.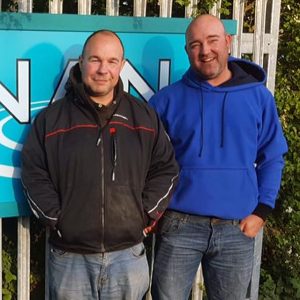 The talented duo were strong pre-match favourites after drawing peg 26 on the Swan Pond and peg 10 on the Islands Lake. Shane scored 2 points with 79lb 5oz and Rob came away with 8 points for his 52lb. Both anglers targeting carp on the day. No one was surprised to see the pools money heading off to Grimsby after the results were called!
A creditable performance saw Hull pairing Tony Noon and Mike Chadwick taking second spot with 11 points and fishery regulars Kyle Hartley and Ken Pacey put in a consistent effort to take third place with 14 points.
The overall best weight on the day was Andy Bryant who needed just 93lb to claim the individual pools. After a week of very cold weather and a strong easterly wind, weights were well below par, although most of the 58 competitors put over 30lb of fish on the scales.
Pairs Result
1st Shane Blades & Rob Seward, 10points
2nd Tony Noon & Mike Chadwick, 11 points
3rd Kyle Hartley & Ken Pacey, 14 points
4th Simon Gayle & Ian Thompson, 15 points
Individuals
1st Andy Bryant 93-12
2nd Simon Gayle 83-10
3rd Sean Saunders 80-03
4th Shane Blades 79-05