Conditions for catching specimen barbel couldn't be better as a host of huge catches from rivers all over the country prove this week.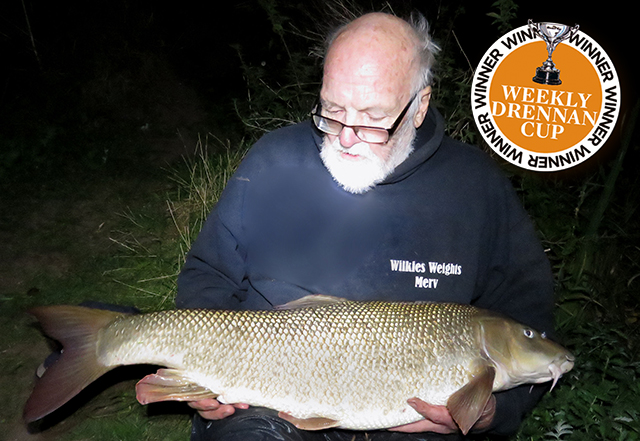 The largest came in the form of this stunning 16lb 5oz River Trent beauty which set a new personal best for its captor, 83-year-old Mervyn Wilkinson.
The Coventry-based angler pinned his hopes on a stretch of the middle river to help produce a large specimen – a decision that proved fruitful when his rod sprang into life at around 10:30 pm.
He told Angling Times: "The fight was horrendous – because of my age I find it very difficult to stand up, so I had to play the fish sitting down.
"When I finally managed to scoop it in the net I was shaking – I rang my fishing partner, Phil Smith, to tell him I caught 'a bloody big one!'
"I have to take my hat off to Phil, who assisted with the weighing of the barbel and running up and down the bank for me.
"He's in his 70's so it must've been a hard task for him too. If it wasn't for him I'd struggle to go fishing.
"I can't foresee improving on this record, I just simply enjoy being on the river when I can."
Mervyn's barbel best fell to a swim-feeder rig loaded with soaked pellets and a 14mm halibut pellet hookbait.
This was fished over a bed of micro pellets which were introduced via a baitdropper.