Paul Rogers proved the pulling power of luncheon meat when it comes to catching big winter barbel when he banked this huge 16lb 14oz specimen.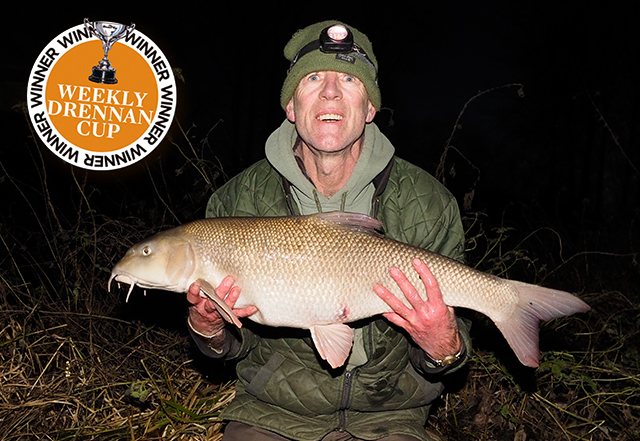 The Reading-based specialist only needed a couple of hours on the River Kennet to beat his barbel personal best with a size 16 hook.
It's a capture that comes hot on the heels of the recent capture of a 16lb 8oz barbel after returning to the River Lea in Hertfordshire – a river that he hadn't fished for 44 years.
"The bite only registered as a couple of click on my centerpin and I thought it was a chub until I got it under the rod and then it pulled the rod around until it was under full compression…it's power was immense," Paul told Angling Times.
Paul used a simple leger rig made with a 12lb mainline a two-foot hooklink and his new personal best took a 10mm piece of meat.
"To have caught two 16lb plus barbel from two different rivers is a really great achievement for me," Paul told Angling Times.
"Meat is such a great winter bait and this just shows that you don't have to feed lots of bait either," Paul continued.
"At this time of the year, I really want the fish to move into the area and pick my hookbait up as quickly as possible. The odds of this happening is much higher by fishing like I did for this 16lb 14oz fish."