"The hours' drive home was a happy one indeed."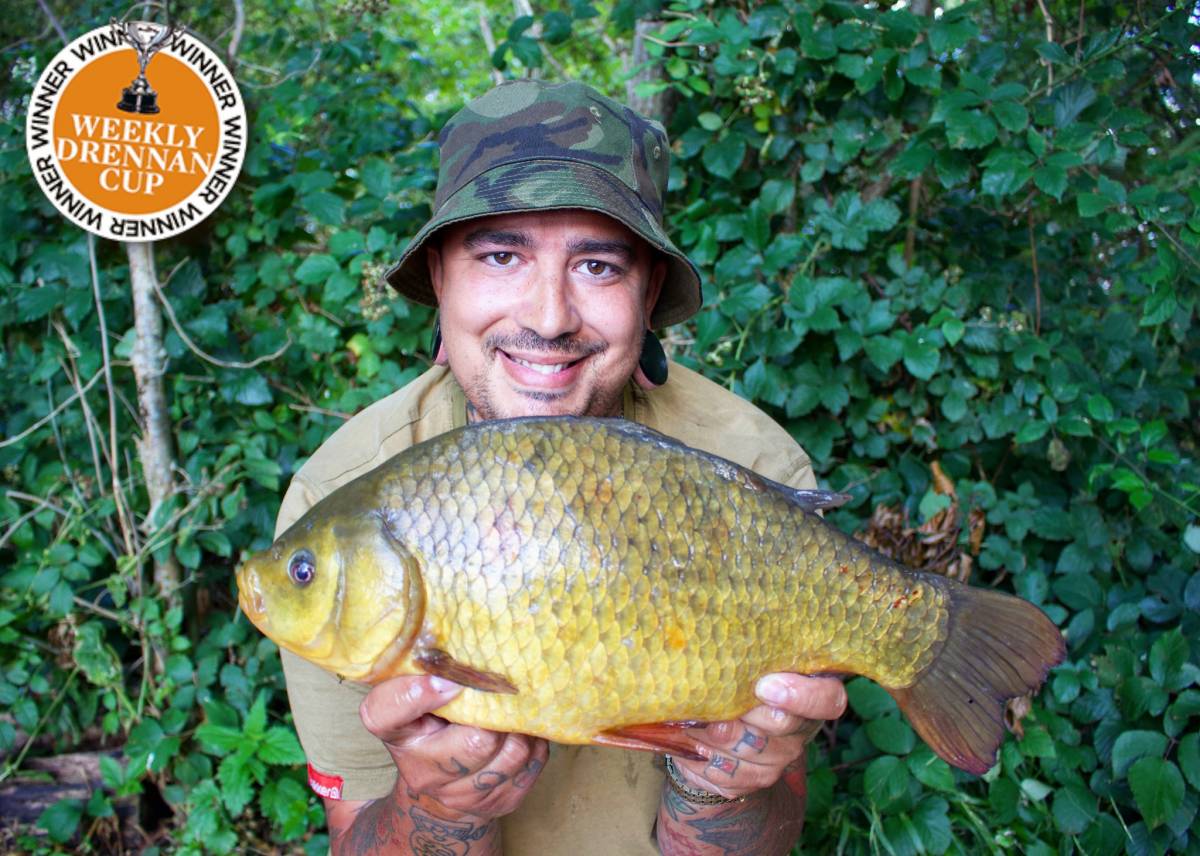 Matthew Fernandez arrived at a southern venue only to discover it was very busy with carp anglers. He didn't let this dampen his spirits which proved to pay off massively on a recent crucian session.
Matthew told us "when I arrived the venue was very busy so it didn't leave me with a great deal of choice when it came to swims. I dropped into a swim which I didn't feel overly confident in but was grateful to be in the shade as it was due to be very hot throughout the day. I found a lovely little firm spot around 40 yards out so clipped up my spomb and proceeded to put out 6 spombs to the area. My mix consisted of Dynamite hemp, 4 & 6mm pellets. Over the tip I went with my favoured set up which consists of a couple of 4000 sized baitrunners loaded up with 6lb Drennan Feeder & Method Mono and 11ft 1.25 twin tipped Drennan rods. At the business end I like to go with 35g In-Line Flat Method Feeders with a short 3" braided hooklength tied to a size 16 Super Specialist Wide Gape hook with a single buoyant caster as bait.
The first crucian came around 8am and took the scales round to 3lb 110oz, as soon as that fish was landed my other rod went off resulting in another 3lb+! This was then backed up with others of 2lb 8oz, and a further 6 that went over the magical 3lb mark to 3lb 11oz with the biggest of them all weighing in at 4lb 3oz which is a new personal best for me, beating my previous by 1oz. I managed to brace the 4lb'er with a 3lb 8oz specimen so was over the moon!
The hours' drive home was a happy one indeed."