"The fish immediately shook his head and stayed deep.."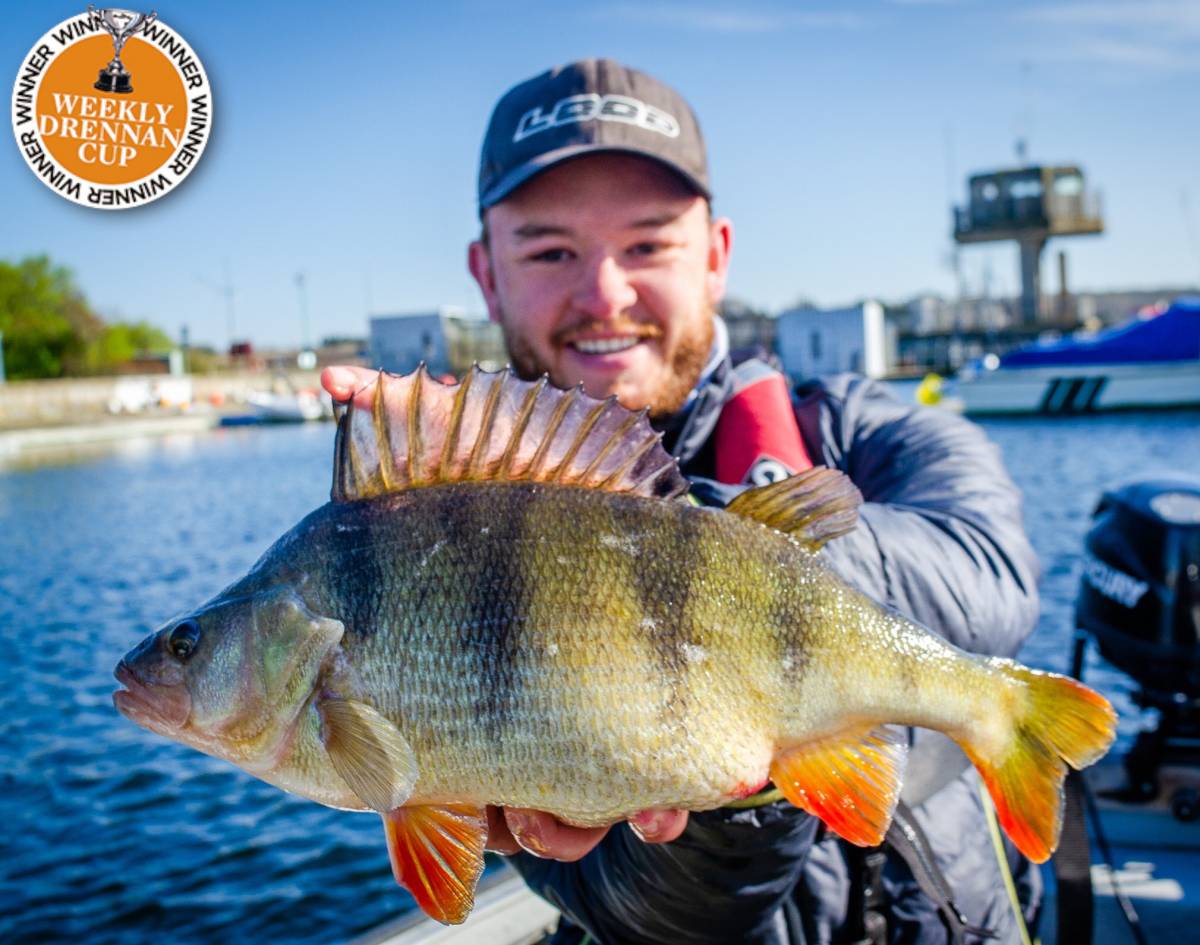 Matt Roberts spent a lot of time over the winter period targeting specimen perch from southern reservoirs with flies, although his trips were mostly unsuccessful with more than his fair share of blanks. Matt told us "with a hard winters fishing I was even more determined to beat my long standing pb perch of 4lb. With the arrival of some milder spring weather, my friend Tim and I booked onto a reservoir in Oxfordshire which we knew held some very big fish. The weather couldn't have been more perfect, overcast skies and a steady breeze which really helps drift your boat across the water whilst searching for shoals of prey fish. With the help of an electronic fish finder, it didn't take long to locate the prey fish so we targeted the shoal on the bottom in around 13ft of water using sinking lines and small 4" baitfish imitation flies.
Despite countless drifts and casts, we hadn't received a single bite by around 1pm and our morale was low. Whilst racking our brains trying to figure out what we were doing wrong Tim suggested trying a smaller 2" whilst I preserved with the longer 4" versions, thinking big lures equals big perch. A few casts later and Tim was in and after a proper good scrap a new pb of 4lb 8oz was safely in the net. Just a few casts later he has another 4 in the net! I was over the moon for him but at the same time a little worried that I hadn't had any success and the day way getting on.
It was clear that the perch were feeding on small fry so I tied on the same pattern that Tim was using. By this stage we'd clipped our boat onto a nearby buoy in the area where the bites occurred. It was quite close to a near-bank jetty which featured a ledge that sloped to depths of 15ft. I made a long cast towards the jetty then counted my fly down for 15 seconds before adopting a strip, strip, pause technique. I got three cycles in when something powerful engulfed my fly on the pause and I was in. The fish immediately shook his head and stayed deep with my light six weight fly rod locked up. The fight was super strong but after 45 seconds the perch surfaced and the nerves started to kick in! I was only using a size 12 hook and perch are known for shaking them out, so when I watched it slide over Tim's net the weight off my shoulders was insane. We both knew it was a big fish and when the needle on the scales went closer to 5lb than 4 I knew I'd finally done it, a new pb of 4lb 10oz! We ended the session with 3 4lbers, a 7lb pike and a handful of trout which were all taken on those 2" long flies. Needless to say, I'll be packing those smaller flies with me whenever I go perching now!"