Massive perch seem to turn up in the most unlikely of venues these days, as Matt Peacock found when he landed this 4lb 8oz fish from a tiny 10-swim crucian pond.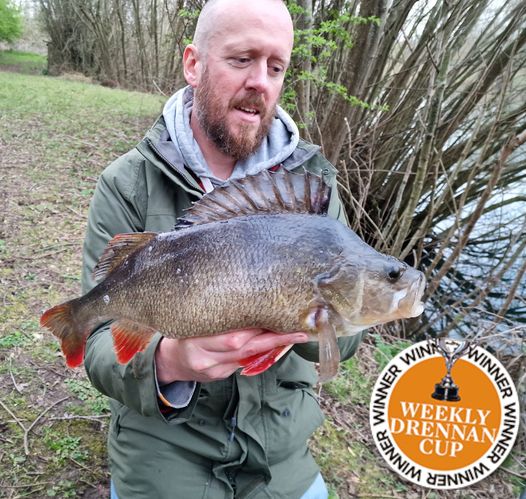 The venue is a club water that's overlooked by many members, but Matt figured there could be a few good perch present, due to its good head of silverfish and lack of pike. He'd managed a few perch from there on early sessions, with a couple of low 'twos' hitting the net, but he suspected the pond had more to offer.
With a few hours free after work, Matt popped out on the off chance and introduced a mixture of groundbait and chopped worm. His lobworm hookbait was fished on a float-leger setup, which allowed him to place his bait right under a nearside bush whilst still having the sensitivity of a float for bite detection. He managed just one bite that session, but what a fish it turned out to be. This 4lb 8oz beast of a perch.
Well done Matt!