"By far the largest perch any of us had seen.."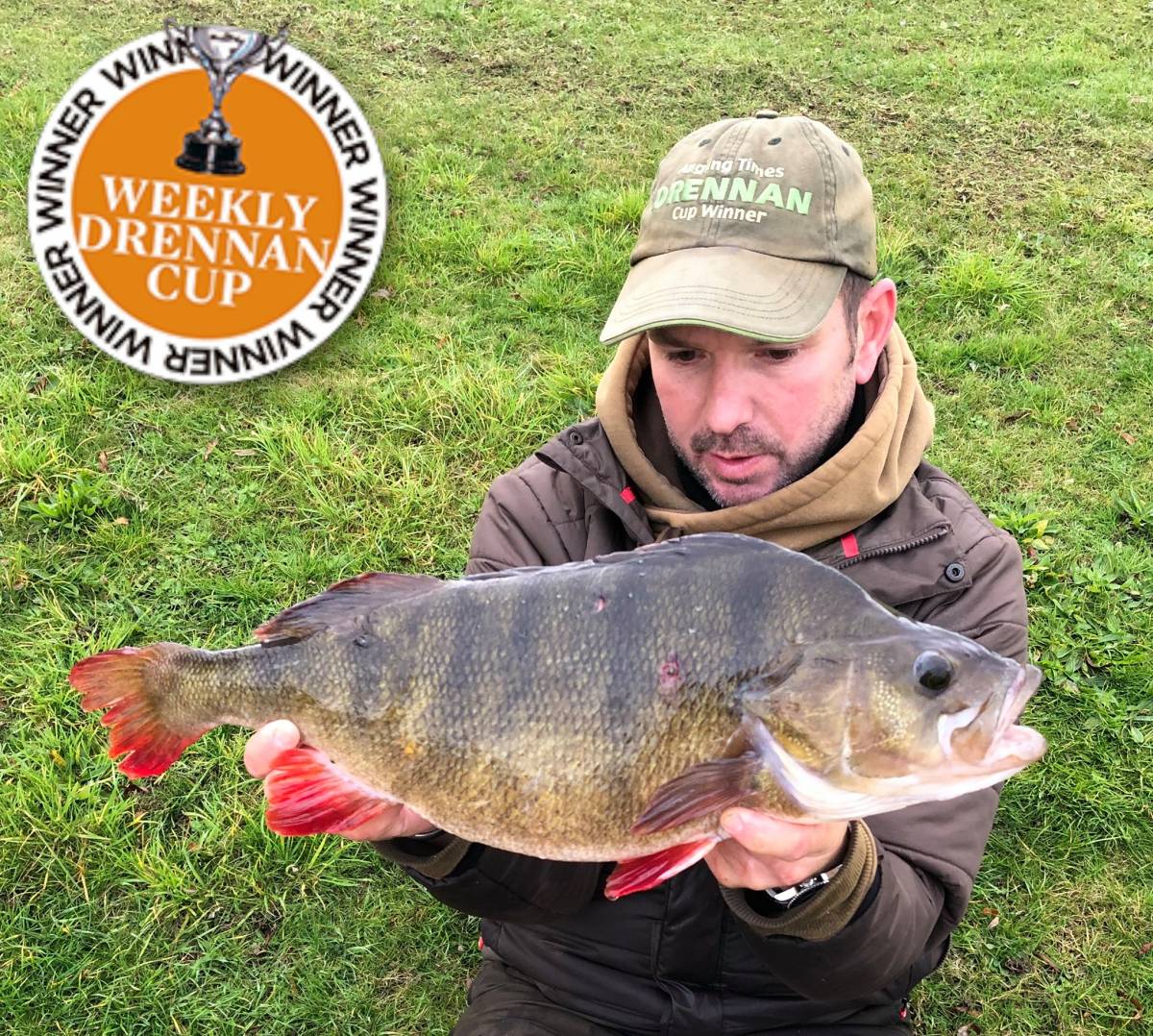 At last, after catching 15 perch over 4lb and three over 5lb from this southern Stillwater, Matt Atkins now have beaten the UK record!
Matt told us "Myself and best friend and fishing buddy Chris Hewett were at the venue before first light and positioned our tiny roach popped up dead baits around 30 yards out into a deep drop-off.
After an hour we'd had nothing so we moved about 20 yards and Chris instantly had a savage take resulting in a 4lb 3oz perch, followed by me having a savage take moments later – resulting in a 4lb 7oz fish. Then there was a brief lull in sport before we had a couple of pike take the roach and a few smaller perch. By around 8:00am, I had yet another screaming run and I struck into a fish that was headshaking the whole time, and I said to Chris that if this wasn't a pike, it'd be a giant perch. After a few minutes the fish rolled and we were absolutely speechless. By far the largest perch any of us had seen in the flesh.
The next few minutes were a bit of a blur as I held my nerve playing her near the edge but Chris soon scooped it up in the net.
When we lifted it up the bank and onto the mat to get a proper look at her before weighing, I just knew it was a new British Record. It just had to be looking at the length and width of it. We weighed her on two sets of Reuben Heaton digital scales multiple times and 6lb 4oz was the outcome each time. I'd done it. I had fishing history laying on my mat. After a few snaps I slipped her back to her home and it was job done before 9am had even arrived.
I know it's a record beating perch but I won't be submitting a claim to the BRFC – I'd hate to jeopardise our fantastic water which obviously has unbelievable potential. Knowing I've caught a fish of this size is all that matters. I think my success is attributed to the rig I used. I'm sure no other angler in the country is using it. I've caught perch on feeder-fished worms from there but the bigger ones have come to the 2-4ins-long roach deadbaits.
I fish them popped up 2ft from the bottom on a running rig with a sub-float and a size 1/0 Kamasan crab hook. I insert foam into the roach to help with buoyancy and to make the roach appear alive in the water as it wafters around. The rig is completely resistance free and I even fish it with the bailarm off so they feel nothing when they pick up the bait.