Particle baits such as hemp, seeds and maize are a great alternative for many species.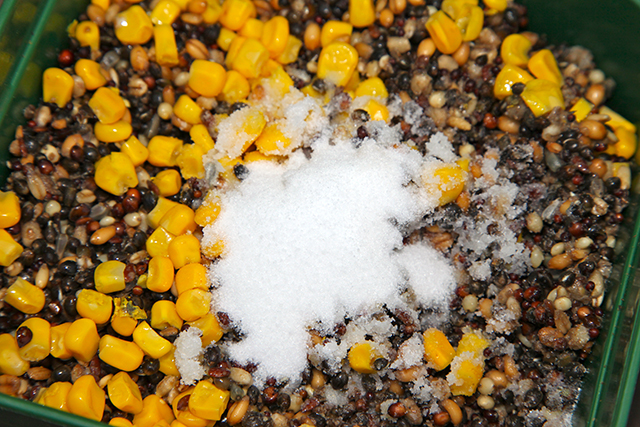 A great tactic is to use a small PVA mesh bag of particles which you can nick onto the hook before casting. The majority of seeds and particles are soaked for a period of time and then boiled, so they will naturally contain a lot of moisture. Due to the very nature of PVA, the wet particle would simply melt the mesh.
To get around this problem you can simply add salt into a tub and mix it in with a small amount your chosen particle. The salt content will stop the PVA from melting, allowing you to cast out and position your rig without the mesh melting until it comes to rest on the lake or riverbed.