One of the most important features of monofilament is the stretch, and even more so with low diameter line such as Double Strength.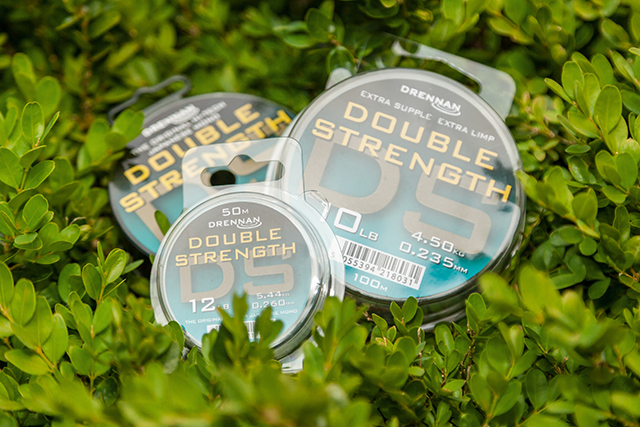 Double Strength offers excellent strength to diameter ratios and it is important to keep as much stretch as possible by fishing directly to the hook.
For example, when I fish the lift method for tench I will fish Double Strength directly straight through to the hook. I attach the float using a single rubber at the bottom and then use Float Stops to hold the anchor shot in place which is pinched onto a short piece of braid tied to a small Rig Ring.
This soft and supple, neutral tone line behaves and handles very well and offers good knot strength when using a Palomar knot.
Another great use for this line is when floater fishing for carp. By trapping your Surface Controller between Float Stops and tying your chosen hook directly to the mainline you have maximum stretch and as a result, it is much stronger than using a hooklink made of the same breaking strain.